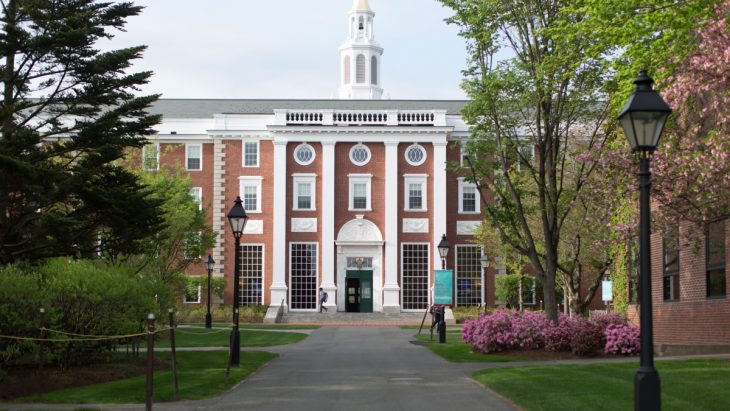 The United States is the world's top destination for international students who wish to study abroad. With over 150 top universities in the QS World University Rankings, this country is a hotspot for international students. In fact, as of 2019, over 1.9 million international students were studying in the United States – over three-quarters of whom came from Asia.
The Institute of International Education reported in their Open Doors findings that the most common states for international student were New York, California, and Texas, with students primarily studying topics like mathematics, engineering, computer science, and business and management.
The process of obtaining a degree in the United States follows a pattern that is similar to that of other countries. Students progress through the following grades of education:
Early childhood education (also known as pre-kindergarten)
Elementary (or primary) school
Middle (also known as junior high or intermediate) school
Secondary school (also known as high school)
Postsecondary education (college, career or technical training)
Studying at the Postsecondary Level
There are plenty of US universities to choose from, each of which offers a variety of programs and services to international students. You won't have to worry about finding a desirable program in your city of choice. And don't worry if you choose the wrong one at first – it's easy to move between universities in the United States, and you likely won't lose any academic credit or have to begin your studies from the beginning.
Many universities will require you to take a standardized admissions tests, like the SAT or GRE, depending on your experience, level of education, and background.
Most undergraduate degrees in the United States take students around four years to complete, although this can be accelerated if you choose to take courses more quickly. In the first couple of years of study, you will explore a wide range of elective and required subjects. This will allow you to then choose the subject or subjects on which you would like to focus – something known in the United States as a "major."
If so desired, you can also earn a qualification known as a "minor" along with your major. This will require you to complete a few classes in an additional area, but not as many classes as you need to satisfy your "major" requirements. Often, a minor is used to enhance a major program. As an example, many business majors will choose to minor in economics.
You don't have to choose a minor that will improve your career success, either. You could choose one because it is simply something in which you are interested – even if it does not closely connect to your major of choice.
When you study in the United States, you will complete classes in two semesters. The fall semester typically begins at the end of August and concludes in December, while the spring semester extends from January to May. There are five steps involved in studying at a college in the United States:
1. Do your research.
Postsecondary education generally spans six degree levels – associate, bachelor, pre-professional, master, advanced intermediate, and doctorate. In the United States, there is no degree higher than a doctorate – however, many universities do offer postdoctoral programs of research. Make sure you have selected the program that suits your needs and goals.
2. Find financing.
The American government does not offer financial assistance to international students, except exchange programs. You will need to find your own funding. Here are some options:
Education authorities in your home country – Some nations provide foreign study assistance to nationals who are admitted to an approved institution and qualify for an assistance program.
International Admissions Office – Although the government does not offer funding in any way, some universities offer financial assistance to international students. Contact the admissions office at the schools to which you apply to find out more. Check out and follow Studycor's scholarship and fellowship announcements to find your funding.
Private sources – Some businesses, private foundations, and nonprofit companies offer financial assistance like grants and scholarships to be used by students for international study and research. You can use this handy tool from the U.S. government to search for opportunities.
U.S. government exchange programs – Certain exchange programs, such as the Fulbright Program, provide financial assistance to some international students.
3. Complete an application.
Each college and university in the United States has its own admissions requirements. These may or may not include standardized tests and other tasks. Make sure you read the admissions requirements for your institution of choice carefully.
Foreign Diploma – Each college belongs to an individual state that will have varying licensing boards to evaluate degrees, licenses, and academic coursework. There is no single authority in the United States to do this, so read the instructions carefully.
Standardized Testing – Many universities require candidates to take at least one standardized examination. Do this well in advance so that you have plenty of time for your scores to reach you and the college before your application materials are due.
TOEFL (Test of English as a Foreign Language) – You may be required to submit results from this examination to demonstrate English proficiency if you're not from a country with English as a first language.
4. Apply for a visa.
You must be accepted by your university of choice first, but once you are, you can apply for a visa. The institution must be certified by the SEVP. For more details on applying for US visa click here to read our guide.
Studying at the Elementary, Intermediate, or Secondary Level
Formal education for children in the United States begins at the age of five. All students older than the age of five are required to attend school until they reach the high school (or secondary) level. The exact age at which education becomes optional varies depending on state regulations.
In the United States, there are two types of schools – public and private. Both public and private schools are divided into three major age groups – elementary, intermediate, and secondary schools. Although laws regarding compulsory (or required) education vary by state, citing different levels of participation and starting and ending ages, the laws regarding mandatory education apply to both private and public K-12 schools alike.
Public Schools
International students can attend either public or private schools. However, it should be noted that international students may only attend public schools, or those funded by the government, for a maximum of 12 months – no longer. After completing 12 months, students should stop attending public school, and they cannot even transfer to another public school to continue. Public school can only be pursued for international students seeking to enroll in grades 8-12.
International students who wish to study in the United States at the K-12 level, regardless of whether they are enrolling in private or public school, must also be able to prove their capacity to finance such a program. They must also have a place to stay and a way to cover any living expenses.
Each school will have a different process of determining the amount necessary to cover the living expenses, but each school must receive a statement of financial evidence and report the assets before administering the Form I-20, also known as the Certificate of Eligibility for Nonimmigrant Student Status.
The school that you select must have a certification known as the Student and Exchange Visitor Program (SEVP) certification. Public schools that offer grades K-8 are not eligible for this certification, while public high schools (grades 9-12) have certification for international students to attend only for twelve months. Again, all costs of attendance must be reimbursed by the family of the international student to the public school.
Even though students are not permitted to spend more than a year at a public school, however students who wish to continue their studies in the United States may do so by transferring to a private school. All payment of attendance fees must occur before the student applies for his or her visa, as proof of payment will be required at the visa interview and the port of entry.
Private Schools
Private schools, or those that are funded independently from the government, have slightly different requirements for attendance than public schools. As an international student, it may be easier to seek enrollment in a private school because private schools do not cap attendance – an international student may attend for his or her entire education in the United States.
An international student may attend a private school from grades K-12, and this may occur for more than 12 months. To be eligible for a visa, the student must first be accepted at an SEVP-certified private school. He or she can then apply for a visa at an embassy or consulate. Visa programs are available to international students who wish to come to the country for educational, cultural, or professional reasons.
Although private schools offer greater flexibility in terms of the length of stay, it should be noted that they are usually expensive, and international students will be required to pay for all costs of attendance plus their living expenses. The process of supplying proof of financial support for attending a private school is identical to the process required for attending public schools. The full cost of attendance must be repaid to the school of choice.