Institution: Highgate School
Country: United Kingdom
City (Metropolitan Area): London
Applicant Eligible Countries: Worldwide
Study Levels: High School / Secondary School, Sixth Form
Academic Year: 2018
Application Deadline: October 16, 2017
Price: £6,790 per term.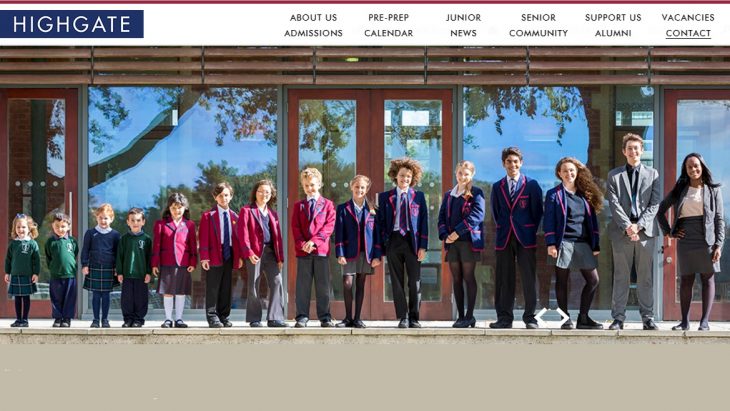 Highgate School in London is currently accepting applications for its Year 12 program. The school typically accepts approximately 30 boys and girls from a wide range of schools and backgrounds, and the best way to learn about the school and its program is to visit in person.
Highgate will be hosting two Open Evenings for aspiring 2018 Sixth Form students. The first Open Evening will be 14 September 2017, and the second will be 12 October 2017. Both Open Evenings will start at 4:45 pm, and they include a tour of the school and a chance to talk to staff members about subjects you may want to pursue for your A Levels. You can reserve a time to attend either or both Open Evenings online or by calling Highgate's admissions office.
Applications for academic year 2018 are due by 5:00 pm 16 October 2017. To apply, you must submit an application form, supplementary information form, and your initial A Level subject choices. These three documents are available on Highgate's website. Following the submission of all application materials, you will be invited to attend the school's Assessment Day on 11 November 2017. On Assessment Day, you will be interviewed about the subjects chosen for Sixth Form study, and you will be interviewed by a senior staff member from the school. The school will determine whether to accept an applicant based off the results of their academic interviews, a report from the candidate's current school, predicted GCSE grades, the candidate's ability to demonstrate a commitment to the curricular life of a school, and siblings of pupils already enrolled at Highgate.
Acceptance offers will be sent at the end of November, and the student and family must inform the school of their decision by mid-December. Upon your decision to attend Highgate, you will be required to pay a £5,000 deposit.
Do not be intimidated by the steep price, for the school does offer bursaries and scholarships. Up to six scholarships are awarded based on academic merit, and bursaries are offered according to means-based assessment. Bursaries may be small (only offsetting some of the tuition and fees) or large (covering most or all tuition and fees). Bursary preference is given to candidates who currently attend state schools.
To learn more and apply, click here.
---
Subscribe to our mailing list
In order to receive the latest updates of study and scholarship opportunities worldwide.
---
---