Institution: Chevening Scholarship
Country: United Kingdom
Applicant Eligible Countries: Worldwide
Type of Opportunity: Fellowships, Scholarships
Study Levels: Graduate, Postgraduate
Eligibility: Undergraduate degree, 2 years work experience, citizen of a Chevening-eligible country, must return to home country for minimum 2 years after ended
Academic Year: 2018 - 2019
Application Deadline: November 7, 2017
Funding: Full funding. £18,000 fee cap applied on MBA programs.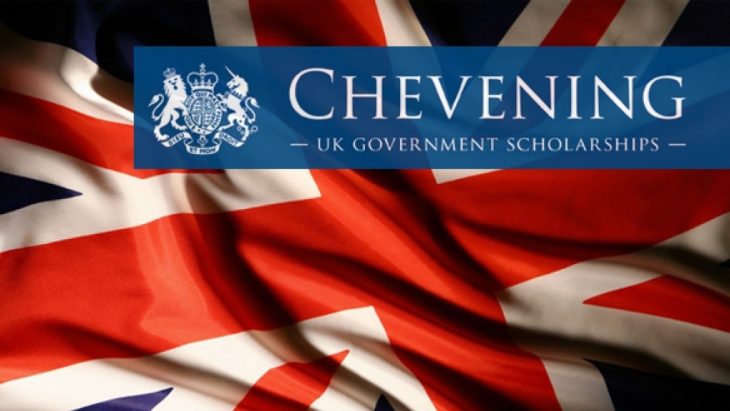 The government of the United Kingdom regularly offers the Chevening Scholarship, an opportunity for future world leaders to develop professionally and academically. This award is funded by the Foreign and Commonwealth Office and other partnering organizations. In addition to Chevening Scholarships, Fellowships are also available. Recipients of both types of awards will be personally selected by British embassies and related commissions.
Applications are open between August 7 and November 7. To apply, applicants must supply proof of English language proficiency, coursework, references, work experience, and an additional online application. Required official documentation includes a valid passport or ID card, university transcripts and degree certificates, and three U.K. master's course choices. By July 12, 2018, all applicants must also submit English language test results and a U.K. master's university offer.
To be eligible, applicants must be citizens of Chevening-eligible countries. A minimum of two years after the award has ended, students must also return to their original countries of citizenships. Applicants must also hold an undergraduate degree that will enable them to enter into a postgraduate program at a U.K. university. Ideal candidates will also have at least two years' work experience and have received an offer of admission to three different eligible U.K. university courses.
Individuals who hold British or dual British citizenship may not apply. Additionally, employees of any government or partnering organization may not apply, unless they do not receive an award from the organization for which they work. Students may also have not studied in the United Kingdom with funding from a U.K. government-funded scholarship.
Once applications are submitted, each one will undergo an electronic sift to ensure it meets all eligibility criteria. It is not possible to change or retract a submitted application. If an applicant is selected for an interview, he or she must submit two complete references no later than February 26, 2018.
Questions or further application information may be obtained from www.chevening.org.

To learn more and apply, click here.
---
Subscribe to our mailing list
In order to receive the latest updates of study and scholarship opportunities worldwide.
---
---