Institution: Xiamen University
Country: China
City (Metropolitan Area): Xiamen
Applicant Eligible Countries: Worldwide
Type of Opportunity: Scholarships
Study Levels: Doctoral, Graduate, Undergraduate
Applications Open: February 1, 2021
Application Deadline: April 15, 2021
Funding: £11,490 to £17,700 per year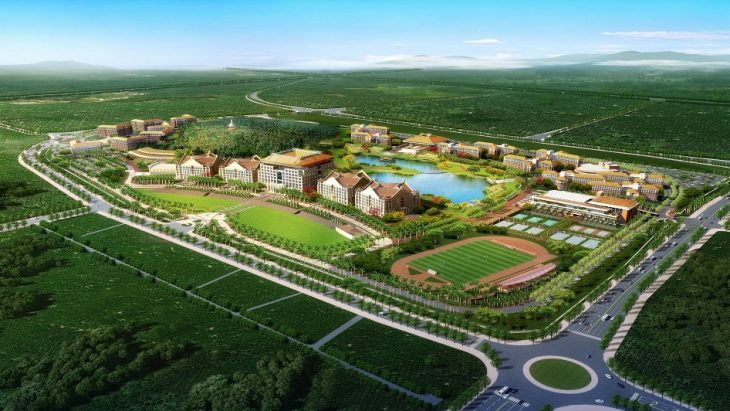 Xiamen University has announced the availability of several scholarships for new international students. These awards, founded in 2006, help fund international students who wish to study in degree programs abroad. All scholarship recipients will receive full payment of their tuition and fees, as well as select monthly living allowances. These are offered in compliance with the standards of Chinese Government Scholarships.
To be eligible for the awards, candidates should be non-Chinese citizens in good health who are able to travel for the duration of their studies. They should meet certain educational standards and age limits as of September 1, 2021.
Candidates for scholarships funding Bachelor's degrees should hold high school diplomas or higher and be younger than the age of 25. Individuals seeking master's degrees should hold a Bachelor's degree or higher and be younger than the age of 40. Those who wish to apply for doctoral degree programs must be under the age of 45 and have a master's degree or higher.
Applicants who are applying to Chinese-medium or English-medium degree programs may apply. Details on the specifics of the programs are available on the university's website.
Candidates who are seeking Bachelor's degrees may be eligible to receive funding for four or five years, while those enrolled in doctoral degree programs may receive four years of funding. Candidates in master's degree programs can apply for two or three years of aid. While award recipients are eligible for multiple years of funding, it should be noted that their performance will be re-assessed on an annual basis and only candidates who have met required standards will be eligible for scholarship renewal.
There are five awards available for undergraduate study, eleven for master's degree programs, and eight for doctoral degrees. Within those divisions, there are also various scholarship categories, with some providing only tuition with others offering tuition, fees, and even living allowance to a small amount of students.
To be eligible for undergraduate admission candidates must possess a regular passport and be able to travel. Required documents include a basic application form for international students, as well as a high school diploma or certificate of expected graduation bearing the stamp of the school. Academic transcripts must also be supplied.
Test scores of national college matriculation examinations, such as the SAT or ACT, must be submitted by the appropriate deadline. Proof of Chinese language or English language proficiency is also required. Candidates must also submit self-introduction video clips, letters of recommendation, and personal statements, as well as valid scanned copies of their passports.
All application materials are due no later than April 15, 2021. Candidates should apply online at http://application.xmu.edu.cn. Final recipients will be notified in July 2021. Questions can be directed to the Admissions Office at Xiamen University at admissions@xmu. edu.cn.
To learn more and apply, click here.
---
Subscribe to our mailing list
In order to receive the latest updates of study and scholarship opportunities worldwide.
---
---