Institution: World Wildlife Fund (WWF)
Applicant Eligible Countries: Belize, Bhutan, Bolivia, Cambodia, Central African Republic, Colombia, Democratic Republic of Congo, Ecuador, Fiji, French Guiana, Gabon, Guatemala, Guyana, Honduras, Indonesia, Kenya, Laos, Madagascar, Malaysia, Mozambique, Myanmar, Namibia, Nepal, Papua New Guinea, Paraguay, Peru, Republic of Congo, Solomon Islands, Suriname, Uganda, Vietnam, Zambia
Type of Opportunity: Grants
Study Levels: Non Degree
Subjects: Nature Conservation
Eligibility: Must have been working in a conservation-related field (in a paid position) for at least three years in your home country.
Duration: 6 months
Application Deadline: February 1, 2018
Funding: Up to $6,500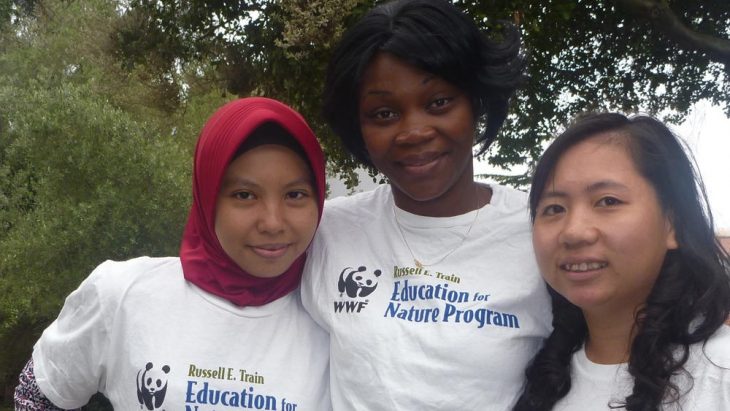 The World Wildlife Fund (WWF) is offering Professional Development Grants (PDGs) to support mid-career conservationists who want to pursue training that will upgrade their knowledge and skills. These trainings should be short-term, non-degree courses and can include short courses, certificate trainings, conferences, or other training opportunities.
You may only apply if you are from the WWF's list of approved countries, and the WWF will give preference to applicants who are working in priority regions. The countries eligible to apply for PDGs are (in alphabetical order): Belize, Bhutan, Bolivia, Cambodia, Central African Republic, Colombia, Democratic Republic of Congo, Ecuador, Fiji, French Guiana, Gabon, Guatemala, Guyana, Honduras, Indonesia, Kenya, Laos, Madagascar, Malaysia, Mozambique, Myanmar, Namibia, Nepal, Papua New Guinea, Paraguay, Peru, Republic of Congo, Solomon Islands, Suriname, Uganda, Vietnam, and Zambia.
To be eligible for the grant, you must be a citizen of one of these countries, and you must currently live and work there. You must also have been working in a conservation-related field (in a paid position) for at least three years in your home country. At the time of your application, you must have already applied to or been accepted to the proposed training. Your current work and the proposed training ought to support conservation in your home country, and you cannot be enrolled in an academic degree program. Your employer must have approved your participation in the training, and you must have a promise of continued employment. You must also possess a bank account in your own name that can receive US dollars, and you cannot have received PDG funding in the past. The proposed training must begin at least 90 days after the application deadline and be completed within six months.
You will be notified of the results of your application within one month after the deadline. To learn more about the grant and to apply online, click here.
To learn more and apply, click here.
---
Subscribe to our mailing list
In order to receive the latest updates of study and scholarship opportunities worldwide.
---
---