Institution: World Press Institute
Country: United States
City (Metropolitan Area): Minneapolis-St. Paul, MN-WI, New York, Washington -- DC
Applicant Eligible Countries: Worldwide
Type of Opportunity: Fellowships, Trainings & Conferences
Study Levels: Professional Development
Subjects: Journalizm
Application Deadline: February 16, 2018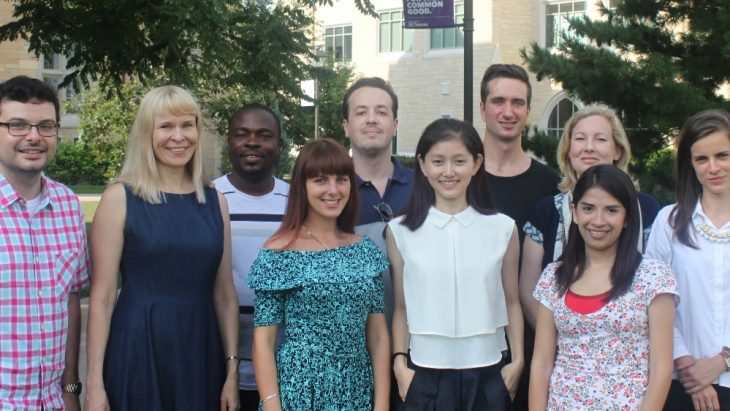 Each year since 1961, the World Press Institute invites ten journalists from around the world to participate in a demanding, rigorous program of study, travel, and interviews throughout the United States. This program provides an in-depth immersion into the world of journalist ethics, culture, media, business, government, and politics within the United States. It is designed for experienced journalists from around the globe.
If accepted, fellows will spend three weeks in Minneapolis-St. Paul, Minnesota, and then spend time traveling to other American cities, including New York and Washington, D.C. for briefings, visits, and interviews. Through these experiences, WPI fellows will gain access to a broad range of individuals and experiences in the United States, with experiences and individuals ranging from world-renowned to ordinary.
The fellowship covers all related program costs, including round-trip transportation the United States and transportation with the United States during the program. Lodging costs as well as a daily per diem for food are provided. Personal expenses are the responsibility of the fellows.
To apply, interested applicants should submit a completed application along with supplemental materials that include a record of employment history and education, as well as two essays. The first essay should be no more than five hundred words and describe the applicant's professional goals and achievements. The second essay should indicate why the applicant is seeking a WPI fellowship, what he or she expects to gain, and what he or she expects to contribute. A color photo of the applicant, work samples, copies of awards and fellowships, and three letters of recommendation should also be submitted.
Fellows are selected by the WPI selection committee, which is composed of like-minded journalists and corporate communications specialists, all of whom have international experience. Applications will not be considered if they are incomplete. All application materials must be submitted by February 16, 2018. Finalists are announced in early May.
To learn more and apply, click here.
---
Subscribe to our mailing list
In order to receive the latest updates of study and scholarship opportunities worldwide.
---
---