Institution: World Bank
Type of Opportunity: Scholarships
Study Levels: PhD
Duration: 6 to 10 month
Application Deadline: April 23, 2020
Funding: Up to $25,000 (U.S.)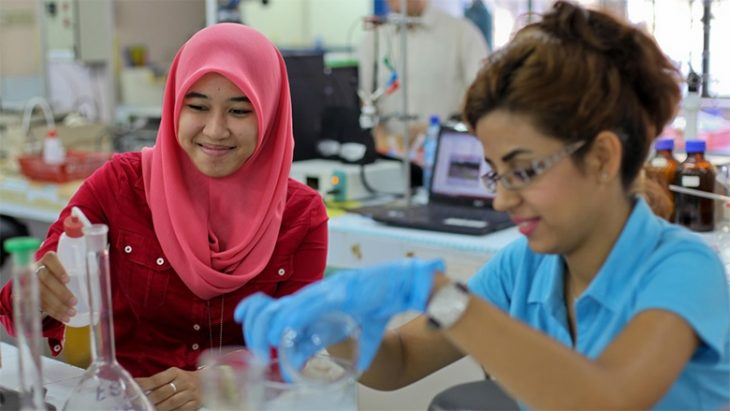 The World Bank offers multiple opportunities designed to improve capacity development and knowledge sharing in the developing world. These efforts serve to enhance economic development by investing in education and strengthening human resources in these countries.
The World Bank Scholarships Program has formed a pool of over 6,000 well-trained, highly qualified professionals who serve to transform their countries and impact future generations in a productive, positive manner. Today, the program offers two sources of funding for graduate studies in development. These awards are designed for mid-career professionals and researchers.
Applications for the Joint Japan/World Bank Graduate Scholarship Program will be open in March, as will those for the Robert S. McNamara Fellowships Program. The latter award was established in conjunction with the governments of Peru, Pakistan, Nigeria, Kuwait, China, India, Bangladesh, and the former Yugoslavia.
The Robert S. McNamara Fellowships Program provides support to nationals of developing countries who are also PhD candidates. It offers between six and ten months of funding (with maximum awards of $25,000) to candidates to conduct research in a World Bank member country other than the fellow's home country or nation of residence. Applications for this program will be accepted until April 23, 2020.
To be eligible for any World Bank Scholarship, candidates must be nationals of a World Bank member developing country and not hold dual citizenship with a developed country. Candidates should be thirty-five years of age or younger and be enrolled in a PhD program in a member developing country of the World Bank.
All coursework and exam requirements for attaining a PhD should have been completed, with the target thesis for all applications centering on some field of development. Candidates who are staff members or relatives of staff members of the World Bank Group are not eligible to apply.
Interested applicants may submit the completed application form, along with an agreement to the terms and conditions for a fellowship. They should also supply two completed recommendation forms: one from the host university research advisor and one from the PhD thesis supervisor. All application materials must be uploaded online.
To learn more and apply, click here.
---
Subscribe to our mailing list
In order to receive the latest updates of study and scholarship opportunities worldwide.
---
---