Institution: University of Exeter
Country: United Kingdom
City (Metropolitan Area): Exeter
Applicant Eligible Countries: Worldwide
Type of Opportunity: Scholarships
Subjects: Archaeology
Application Deadline: January 7, 2019
Funding: £11,000 for international conference and research expenses.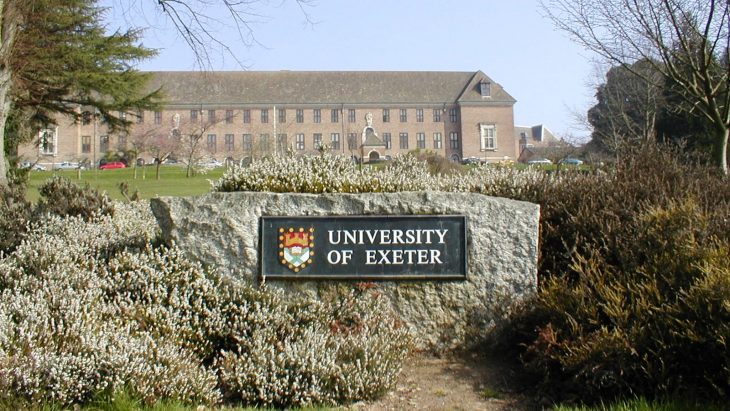 During the Paleolithic era, the quest to find food was considered one of the biggest challenges for developing human populations. Woolly mammoth meat and other products played a huge role in the development of these populations, but researchers continue to have serious questions about certain aspects of woolly mammoth hunting. For examples, researchers are interested in the seasonal mobility patterns of mammoth, as well as how humans were able to interpret those patterns.
As a result, Exeter is offering students the opportunity to research these patterns in partnership with other research organizations. Students will acquire transferable skills in areas such as instrument selection, data analysis, and data preparation. They will spend four weeks at NOC to learn how to collect data and operate vital equipment. Then, they will be trained in micro-excavation, documentation, and sampling of Paleolithic archelogy at sites in central and eastern Europe.
This year, thirty fully-funded studentships will be available to enable students to participate in this project. Eligible successful applicants will receive a stiped for three and a half years, as well as full payment of university tuition fees. They will also have access to a research budget of £11,000 for international conference and research expenses, as well as an additional stipend for training courses and related expenses.
To be eligible, students must be from EU countries and meet certain residency requirements. Those who do not meet the residency requirements may be eligible for other stipends. To apply, candidates should complete the online application form, available through the Exeter website, and submit documents such as a CV and a detailed letter of application. Candidates should also supply interim or final transcripts, two references, and proof of proficiency in the English language. All materials should be submitted by January 7, 2019. Questions may be directed to pgrenquiries@exeter.ac.uk.
To learn more and apply, click here.
---
Subscribe to our mailing list
In order to receive the latest updates of study and scholarship opportunities worldwide.
---
---