Institution: Westerwelle Foundation
Country: Germany
City (Metropolitan Area): Berlin
Applicant Eligible Countries: Worldwide
Type of Opportunity: Grants, Trainings & Conferences
Subjects: Entrepreneurship
Start Date: October 16, 2018
End Date: October 20, 2018
Application Deadline: June 25, 2018
Regular Applications Decision Notifications: August 13, 2018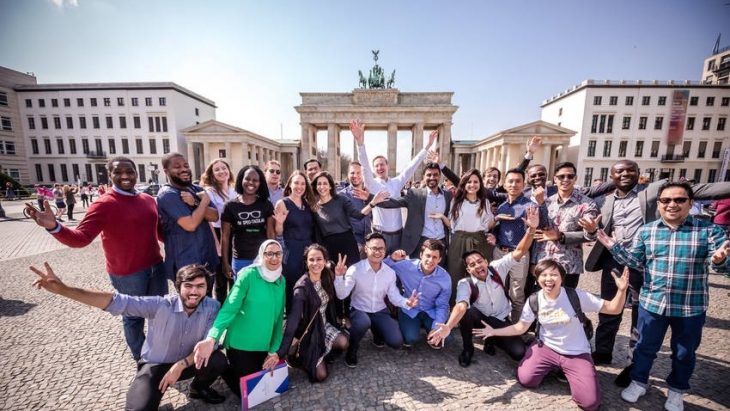 Each year, the Westerwelle Foundation hosts a conference in Berlin. This conference is known as the Young Founders Conference and is part of a fully funded, yearlong program to bring together gifted entrepreneurs from several developing and emerging economies. This year, the goal of the conference is to provide an opportunity for young founders to convene with each other and to interact with the German startup community.
Participants will have the ability to interact with other entrepreneurs, as well as potential investors and policy makers. The conference, which is held from October 16 to October 20, is just a small experience within this yearlong endeavor. Membership in the Westerwelle Young Founders Program provides participants with a mentoring program, as well as monthly mentoring calls with an experienced entrepreneur. Candidates will also receive special scholarship sand invitations to various entrepreneurship conferences, and become part of an international alumni network.
Young Founders will be between the ages of twenty and thirty-five years old, although those who are younger and older are also encouraged to apply. Candidates would be working in some sort of entrepreneurial pathway, but other individuals are encouraged to apply, including those working in a VC fund, incubator, or accelerator. However, funding will only be granted for entrepreneurs.
All expenses, including travel and accommodation for the conference, are covered by the Westerwelle Foundation. In exchange, all fellows are expected to participate in the conference, mentoring calls, and other planned activities to the fullest extent possible. Additional costs, such as travel insurance, visa costs, and personal expenses must be covered by the participants.
Applications are due no later than June 25, 2018. All candidates, whether selected or not, will be notified by July 9, with Skype interviews granted starting July 10. A final selection of candidates will take place August 10, with notification sent on August 13.
To learn more and apply, click here.
---
Subscribe to our mailing list
In order to receive the latest updates of study and scholarship opportunities worldwide.
---
---