Institution: Stanford University
Country: United States
City (Metropolitan Area): San Francisco Bay Area -- CA
Applicant Eligible Countries: Worldwide
Type of Opportunity: Fellowships
Study Levels: Non Degree
Subjects: Writing
Applications Open: September 1, 2017
Application Deadline: December 1, 2017
Funding: $26,000 per year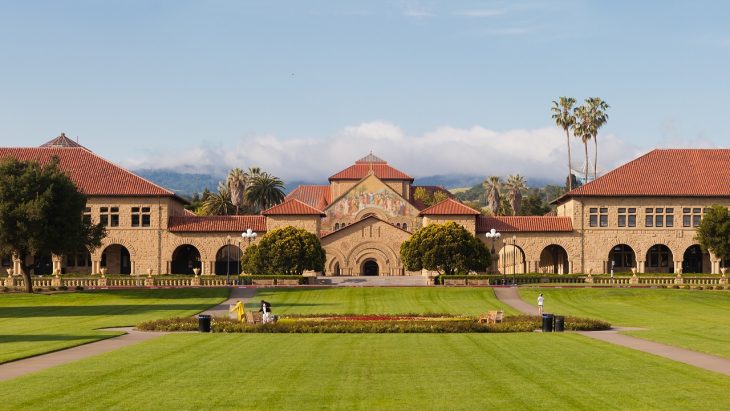 The Wallace Stegner Fellowship is available for qualified writing applicants. Ten two-year fellowships are available every year, with five in the category of fiction and five in poetry. All fellows will meet once per week for a three hour workshop with outstanding faculty.
The aim of this program is to recognize working artists who are hoping to both practice and perfect their crafts. The program does not offer a final degree after culmination, but only requires workshop attendance and extensive writing. Applicants from any background may apply, including writers who are diverse in style and experience and express serious talent. U.S. citizenship is not required, but English proficiency is a necessity of the program.
Stegner fellowships do not require any degrees or admissions tests. No discipline or school of writing is preferred over another, and age is not a consideration. Fellowships consist of a living stipend of $26,000 per year. Fellows will also receive tuition and health insurance as provided by the Creative Writing Program. This is a full-time academic commitment and not meant to be pursued concurrently with another degree. In addition, fellows must live close enough to Stanford to attend workshops, events, and readings.
Applications will be reviewed based on the quality of the candidate's creative work and potential for overall growth. It will also be considered whether fellows have the ability to contribute to and profit from the writing workshops provided through the fellowships. Again, this program does not culminate in a final degree, but provides writers with the experience and feedback necessary to become proficient in the field.
The online application should include all relevant biographical information, contact information for two references, a statement of plans, manuscript, and application fee. Paper applications are available if you would prefer to complete a hard copy as an alternative to the online form. All materials must be received by December 1, 2017. Questions should be directed to stegnerfellowship@stanford.edu
To learn more and apply, click here.
---
Subscribe to our mailing list
In order to receive the latest updates of study and scholarship opportunities worldwide.
---
---