Institution: Centre of African Studies
Country: United Kingdom
City (Metropolitan Area): Cambridge
Applicant Eligible Countries: Worldwide
Type of Opportunity: Fellowships
Study Levels: Post-Doctoral
Subjects: Humanities, Social Sciences
Start Date: October 1, 2019
End Date: March 31, 2020
Application Deadline: February 1, 2019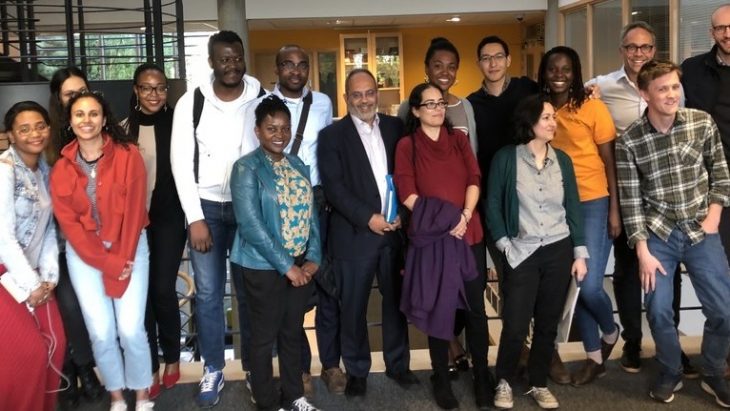 The Centre of African Studies at the University of Cambridge announces the availability of two Visiting Research Fellowships for candidates of all disciplines in the humanities and social sciences. This award is designed to enable a fellow to focus on a period of research and writing in his or her field while working at Cambridge.
The selected fellows will come to the University to work on a project that builds on existing research. New research projects are allowed, so long as they can substantially advance by the end of the duration of the fellowship. Preference is given to early- and mid-career researchers who have an exceptional research portfolio. Residents must be permanent residents of African countries, with appointments lasting from October 1, 2019 until March 31, 2020.
Fellowships are non-renewable, with fellows being granted access to all holdings of Faculty and Departmental libraries. Fellows will also have access to the library of the Centre of African Studies and the University Library, which includes a broad collection of materials relating to Commonwealth History.
To apply, aspiring fellows must present a feasible and clear research plan, which should aim to produce one or more pieces of work for publication. All documents must be submitted in English, with materials sent via application to the Centre of African Studies at the University of Cambridge. Applications will include a copy of the applicant's curriculum vitae (which should include details of publications), project details, a photocopy of a PhD certificate and passport, and two references sent directly by referees.
Each recipient will be awarded £17,000, which will cover college accommodations, travel expenses, visa fees, and maintenance costs. All applications must be received no later than February 1, 2019. Questions may be directed to centre@african.cam.ac.uk. Application materials may be obtained from this address as well.
To learn more and apply, click here.
---
Subscribe to our mailing list
In order to receive the latest updates of study and scholarship opportunities worldwide.
---
---