Institution: Victoria University of Wellington
Country: New Zealand
City (Metropolitan Area): Wellington
Applicant Eligible Countries: Brunei, Singapore
Type of Opportunity: Scholarships
Study Levels: PhD
Duration: 3 years
Academic Year: 2017, 2018
Application Deadline: November 1, 2017
Funding: $23,500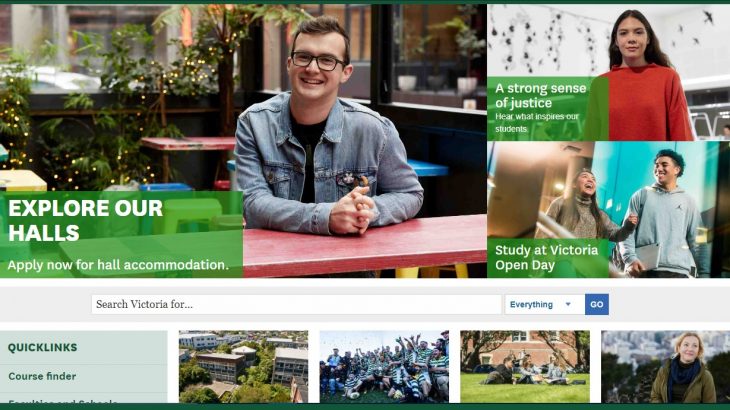 Victoria University of Wellington (VUW) recently established a scholarship to be awarded within two separate academic years. This award is designed to recognize New Zealand's outstanding commitment to providing and enhancing academic engagement within the Association of Southeast Asian Nations (ASEAN). The university recognizes the need to recruit successful, intelligent students from throughout the region to conduct high-quality academic research. As a result, the university is offering $23,500 a year (in addition to tuition fees) for up to three years for four qualified PhD candidates from Singapore and Brunei.
To be eligible, you must have completed at least a Bachelor's or Master's degree with academic distinction (relative or comparable to a First Class Honors degree in New Zealand). Ideally, younger researchers will be given preference, as they will have more time to contribute academically and financially to their home countries and the entire ASEAN region. The university is also seeking applicants who are particularly interested in researching regional development, integration, and sustainability. As an applicant, you must be able to clearly state your desired area of research. In the application, it will be necessary for you to include a summary of that research and methodology.
Applications will be accepted for both 2017 and 2018 and are due by November 1 of each of those years. It is important to note that the university is not obliged to award scholarships in both of those years if qualified applications are not received. To apply, you should submit the PhD Admission and Scholarship application form available online with Victoria University (www.victoria.ac.nz). Be sure to indicate your interest in applying for this scholarship. If your native language is not English, you will be required to demonstrate English proficiency through the administration of the TOEFL. Scholarship award recipients will be granted the award for three consecutive years. Students must attend university full-time and uphold appropriate immigration status and documents in order to maintain eligibility. For more information, you may contact The Scholarships Office at Victoria University of Wellington.
To learn more and apply, click here.
---
Subscribe to our mailing list
In order to receive the latest updates of study and scholarship opportunities worldwide.
---
---