Institution: University of Science and Technology of China
Country: China
City (Metropolitan Area): Hefei
Applicant Eligible Countries: Worldwide
Type of Opportunity: Scholarships
Study Levels: Graduate
Application Deadline: March 15, 2018
Funding: Tuition, accommodations, a modest stipend, and medical insurance.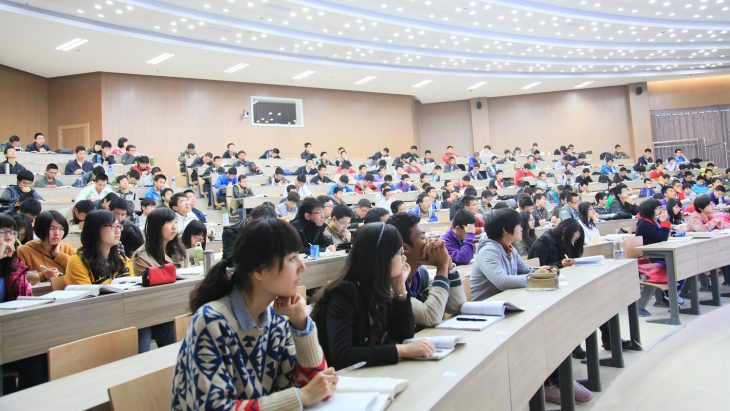 The Chinese University Program scholarship was established in 2008 by the Chinese Ministry of Education to support Chinese universities in specific provinces and autonomous regions. This scholarship provides financial support so that these universities can recruit exceptional full-time graduate students.
The award provides a full scholarship covering tuition, accommodations, a modest stipend, and medical insurance. Students will be provided with free university housing (typically a twin room), or a monthly subsidy for off-campus housing (in the amount of no more than CNY 1,000 per month). Recipients will also be allotted a stipend of up to CNY 3,500 per month. The scholarship will last anywhere from two to four academic years, depending on program of study.
An eligible applicant will not be a registered student in any Chinese university, or a Chinese citizen at the time of application. Applicants for master's degree studies must be under the age of thirty-five and have the equivalent of a bachelor's degree by September 1st, 2018. Applicants for doctoral studies must have a master's degree or equivalent and be under the age of forty by the same date. Students who have been granted any other Chinese government scholarship may not apply.
All programs are offered in either Chinese or English. As a result, successful applicants will be proficient in either language. To apply, students should log into the online application system and select Type B. They should submit a recent photo and completed application form, along with an application for university admission. They should also submit a photocopy of their passports, study or research proposals, CVs, two letters of recommendation from professors or associate professors, a photocopy of foreigner physical examination forms, and proof of language proficiency. Finally, all applicants must submit photocopies of degree certificates and academic transcripts.
Applications must be received by March 15, 2018 and notifications made shortly thereafter. Questions may be directed to isa@ustc.edu.cn.
To learn more and apply, click here.
---
Subscribe to our mailing list
In order to receive the latest updates of study and scholarship opportunities worldwide.
---
---