Institution: Uppsala University
Country: Sweden
City (Metropolitan Area): Visby, Gotland Island
Applicant Eligible Countries: Worldwide
Type of Opportunity: Degree
Study Levels: Undergraduate
Subjects: Game Design and Development
Academic Year: 2018 - 2019
Applications Open: October 16, 2017
Application Deadline: January 15, 2018
Price: SEK 50,000 and SEK 72,500 per semester depending on program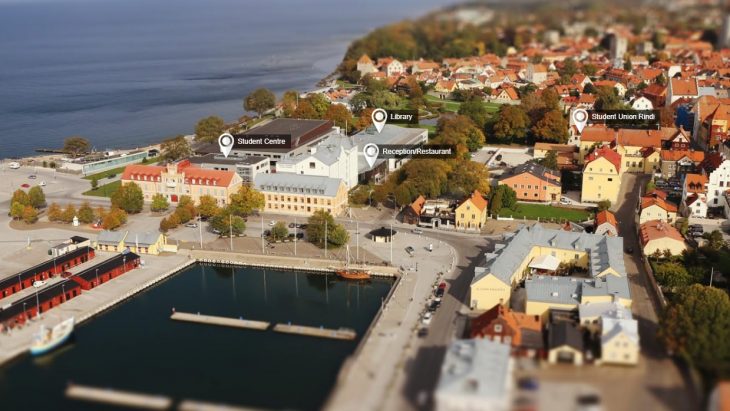 Each year, Campus Gotland at Uppsala University offers several unique Bachelor programs in Game Design. These programs are all delivered entirely in English and allow students to study full time or up to three years on a picturesque, one-of-a-kind campus located on an island in the Baltic Sea.
Available programs include Game Design and Graphics, Game Design and Programming, Game Design and Project Management, and Energy Transition–Sustainability and Leadership.
To apply, applicants should submit a formal application through the online portal via the Uppsala University website. This website also allows students to apply to and rank interest in other Swedish universities with a single application. In the portal, applicants should also submit an application fee of SEK 900. The application fee must be processed in order to complete the application.
Uppsala also awards several scholarship to tuition-paying international students. These scholarships are available through the university as well as through related organizations, such as the Swedish Institute. More opportunities and information on how to apply can be found on Uppsala University's Financial Aid web page. Official academic transcripts and results on English language proficiency exams may also be submitted through this portal.
Students should apply between October 16, 2017 and January 15, 2018. Programs begin in the fall of 2018. Students interested in housing may be eligible for guaranteed housing. As long as applications are received on time, and as long as the applicant confirms enrollments, a student dormitory room can be provided for a nominal expense. This also applies to students who plan to receive scholarships.
In addition to financing housing costs, attendees must also plan on paying application and tuition fees for study in Sweden. Tuition ranges between SEK 50,000 and 72,500 per semester. These fees do not apply to individuals who are from Sweden or a European Union partner country.
For obtaining Swedish residence permit, the Swedish Migration Agency requires to have a minimum of SEK 80 640 in a bank account for one academic year, SEK 161 280 for two academic years, and SEK 241 920 for three years.
Further questions about the admissions process, scholarships, or tuition expenses may be directed to the admissions office at +46 (0)18-471 00 00.
To learn more and apply, click here.
---
Subscribe to our mailing list
In order to receive the latest updates of study and scholarship opportunities worldwide.
---
---