Institution: Wolfson College
Country: United Kingdom
City (Metropolitan Area): Oxford
Applicant Eligible Countries: Worldwide
Type of Opportunity: Scholarships
Study Levels: Graduate
Subjects: Biology, History, Humanities, Jewish Studies, Language, Mathematics, Physics
Academic Year: 2018 - 2019
Application Deadline: January 8, 2018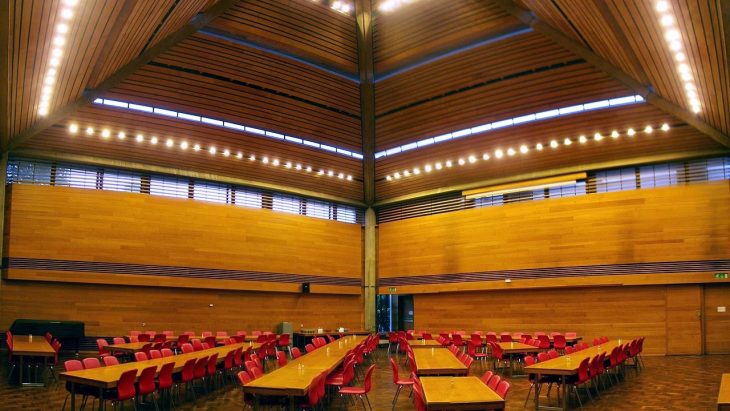 Wolfson College is excited to announce the creation and availability of several new scholarships for graduate students beginning their studies in 2018-2019. Throughout the last few years, Wolfson has dedicated substantial funds to increasing scholarship support. In the coming years, Wolfson has promised to provide funding for roughly fifty of its students through full or partial scholarships.
A separate scholarship application procedure is not required for any of these new scholarships. Applications must be made by January for the chosen course. Applications will apply to the university under the standard procedures for graduate degrees. All applicants, regardless of degree programs, will be considered for Clarendon Awards. Graduate students applying for Research Council UK graduate funding will also be eligible for a Wolfson-partnership RCUK award. This award is generally granted to students who have listed Wolfson as their first-choice college.
The Oxford Wolfson Marriott Graduate Scholarship was made possible through a donation by the late Dr. Francis Marriott and a matched award from the university's graduate scholarship fund. It covers the cost of a full award, including the university composition fee, the college fee, and maintenance costs. Preference is given to applicants who have listed Wolfson as the first-choice college. The Marriott Scholarship is available for students majoring in Biochemistry, Hebrew and Jewish Studies, Interdisciplinary Bioscience Doctoral Training Partnership, International Development, Islamic Art and Architecture, Linguistics, Mathematics, and Psychiatry.
The Wolfson Harrison UK Research Council Physics Scholarship provides a full-funding award for a DPhil in Physics. It is only open to applicants who are full-time residents of the UK or European Union. The Oxford Wolfson David Thomas Graduate Scholarship in Ancient Documents is also fully funded, but available for applicants from all countries who are interested in studying Greek and Latin papyrology and palaeography.
In addition to these awards, other scholarships include the Oxford Wolfson Ullendorff Graduate Scholarship in Semitic Philology, the Lorne Thyssen Scholarship, the Wolfson Guy Newton Clarendon Scholarship, the Wolfson Isaiah Berlin Clarendon Scholarship in Humanities or Social Sciences, and the Norman Hargreaves Mawdsley AHRC Scholarship.
Additional questions about these scholarships can be directed to the Wolfson Academic Office at +44 (0) 1865 274 100.
To learn more and apply, click here.
---
Subscribe to our mailing list
In order to receive the latest updates of study and scholarship opportunities worldwide.
---
---