Institution: University of Oxford
Country: United Kingdom
City (Metropolitan Area): Oxford
Applicant Eligible Countries: Worldwide
Type of Opportunity: Scholarships
Study Levels: Postgraduate, Research
Subjects: Humanities
Academic Year: 2018 - 2019
Application Deadline: January 8, 2018
Funding: Course fees, college fees and a grant for living costs for full-time students of at least £14,553.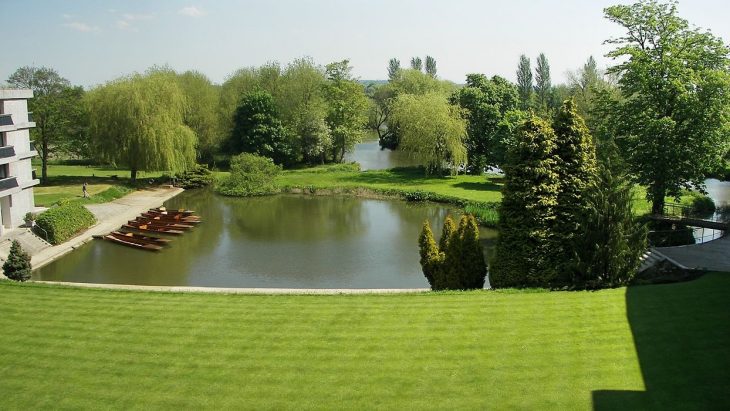 Image credit: Mtcv
The Norman Hargreaves-Mawdsley Scholarship is now open for qualified Humanities graduate students specializing in topics such as Spanish, Latin American, or European History. This scholarship is only eligible for the previously listed areas of study. Two awards will be granted to individuals studying general European History, while one will be provided to an individual studying Spanish or Latin American History.
This scholarship was endowed by the family of Professor Norman Hargreaves Mawdsley upon his death. The professor was a renowned British historian who specialized in eighteenth-century Spanish and European history. This generous ward honors like-minded individuals.
The award is open to all postgraduate taught and research degrees, and will provide financial assistance for all course and college fees. It also provides a stipend, which is developed based on the UK Research Council rate. Course fees and living expenses will be awarded for full-time students in the amount of at least £14,553, while part-time students will receive a prorated study support grant instead.
Applicants are welcome from any country. The scholarship may be awarded as an individual award, or through partnership with the Research Council or Clarendon funding.
There is no individual application process for this award. All applicants, whether internal or external, should apply to the University of Oxford for the 2018-2019 graduate degree program. All applications should be submitted by January. Applicants will be evaluated for scholarship qualification when the team is reviewing admissions applications.
If two or more equally qualified candidates happen to be the final two in the running, the team will give priority to the candidate who has listed Wolfson as his or her first college of choice. The successful scholar will then become a member of Wolfson College. Applicants from all countries are eligible. For more information or to apply, candidates should visit the organization website at Wolfson.ox.ac.uk.
To learn more and apply, click here.
---
Subscribe to our mailing list
In order to receive the latest updates of study and scholarship opportunities worldwide.
---
---