Institution: University of Electronic Science and Technology of China (UESTC)
Country: China
City (Metropolitan Area): Chengdu
Applicant Eligible Countries: Worldwide
Type of Opportunity: Scholarships
Duration: 2 years for Master and 3 years for PhD
Applications Open: December 20, 2017
Application Deadline: March 31, 2018
Funding: Tuition, accommodation on campus, medical insurance, and living allowance (1500 RMB/month).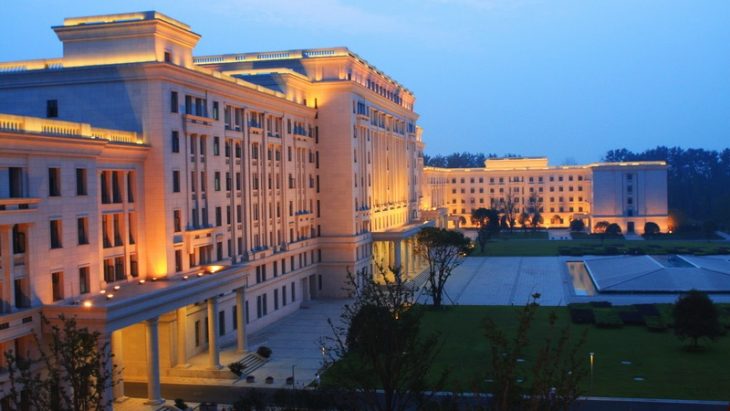 UESTC is proud to offer a multitude of scholarships to qualified students. Each year, applicants are invited to apply to a single scholarship to help offset some of the costs of attendance. Scholarships include the Chinese Government Scholarship and the University Scholarship.
The Chinese University Program is available for graduate students in various specialities. It is not open to students planning to study Management Science and Engineering, Public Management, Mathematics and Physics. The Bilateral Program consists of a full or partial scholarship. The funds from this award are directed to the authorities for overseas study of the applicant's home country. The Sino-US Cultural Exchange Scholarship is only open for candidates from the United States, while the Exchange Student Scholarship–Europe Program is only open to candidates from partner universities of European countries. To apply, applicants should visit both the CSC Online Application Website and the UESTFC Online Application Website. Agency Number 10614 must be used within the application. All materials must be received by March 31, 2018.
The university program is only available for graduate students. As a result, recipients must complete their studies within the set time. Applicants must be non-Chinese citizens and qualified for UESTC admission. Applicants should be of good mental and physical health, and possess the ability to adapt easily to life and study in UESTC.
UESTC also offers a scholarship for new students. Although the application period is the same as the previously listed scholarships (December 20th, 2017 to March 31st, 2018), it is designed exclusively for graduate students. There are several classes of awards available. The first-class scholarship provides full funding, and is available for both master and PhD applicants. The second class scholarship is a partial award and only open to PhD applicants, and the third class scholarship is a partial award only for master applicants.To apply for these awards, interested candidates should visit the UESTC Online Application Website.
Questions about the application process, or funding details, of these scholarships should be directed to the admissions office at admission@uestc.edu.cn.
To learn more and apply, click here.
---
Subscribe to our mailing list
In order to receive the latest updates of study and scholarship opportunities worldwide.
---
---