Institution: University of Colorado Boulder
Country: United States
City (Metropolitan Area): Boulder
Applicant Eligible Countries: Worldwide
Type of Opportunity: Degree
Study Levels: Undergraduate
Application Deadline: January 15, 2018
Price: Colorado Resident: $27,884. Non-Colorado Resident: $52,018. International: $57,772.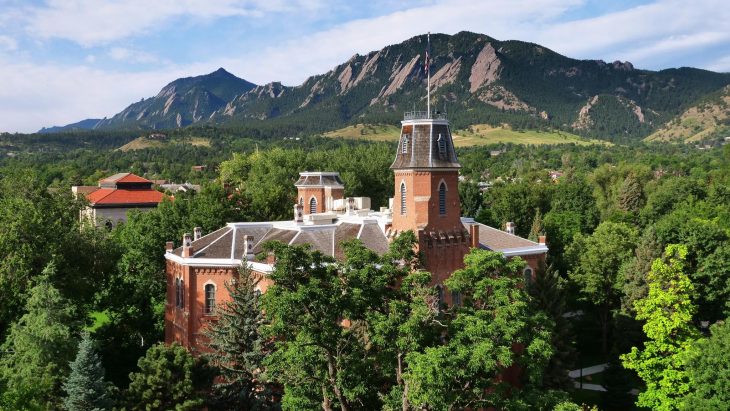 The University of Colorado at Boulder is excited to invite the next generation of applicants to apply for fall admission. The admissions team outlines specific expectations in regards to application procedures, materials, and selection processes.
To apply, freshman applicants should complete the Common Application, while transfer students should apply using the Boulder Transfer Application. A $50 application fee is required for domestic students, while $70 is required of international students. This is payable at the time of application submission. Fee waivers are available for select freshman and transfer applications.
In addition, all applicants should submit several supplementary documents. This includes an essay and a writing supplement. The essay should be between 250 and 650 words, and answer one of the seven essays questions from the Common Application. In addition to this short essay, the CU Boulder writing supplement should be submitted, delineating the applicant's unique background and how he or she related to someone with a background different than his or her own.
Transfer statement must also complete a transfer-specific writing supplement, also recognizing inclusion and diversity. Letters of recommendation are also required from both freshman and transfer applicant. Only one per candidate is required. High school transcripts and records from any colleges attended should be submitted to transcritps@colorado.edu. Official SAT or ACT scores are also required for freshman applicants.
International applicants should submit all of the same above requirements, however, international transfer students need only submit SAT or ACT scores if they have completed fewer than twenty-four semester credit hours. Individuals applying to the College of Music must also complete a separate College of Music application as well.
November 15 is the summer and fall early action deadline, while applications do not need to be received until January 15 for regular freshman decision. Transfer students should apply no later than June 15.
The admissions team seeks to enroll a diverse incoming class and practices a holistic admissions review process. Admission is competitive, but each application is considered on an individual basis. The primary factor in the admissions decision process is academic rigor; CU Boulder will focus on classroom performance in core academic and prerequisite courses. Grades, class selection, and standardized test scores are also key indicators, but secondary factors beyond academic achievement (such as personal essays, letters of recommendation, and writing samples) are often the most indicative of a potential candidate's success.
Application Deadlines
October 1
Spring deadline
All applicants
November 15
Summer & Fall deadline
Early action
Freshman applicants
January 15
Summer & Fall deadline
Regular decision
Freshman applicants
March 1
Summer deadline
Transfer applicants
March 1
Fall deadline
Early notification
Transfer applicants
June 15
Fall deadline
Regular decision
Transfer applicants
To learn more and apply, click here.
---
Subscribe to our mailing list
In order to receive the latest updates of study and scholarship opportunities worldwide.
---
---