Institution: University of Chicago
Country: United States
City (Metropolitan Area): Chicago -- IL
Applicant Eligible Countries: Worldwide
Type of Opportunity: Fellowships
Study Levels: Post-Doctoral
Subjects: History, Humanities, Social Sciences
Duration: 4 years
Application Deadline: October 13, 2017
Funding: $69,500 annually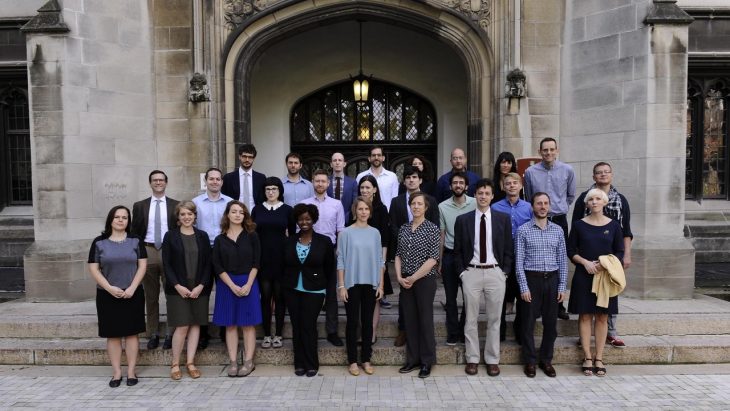 The University of Chicago began accepting applications for the Society of Fellows starting August 31, 2017. This fellowship consists of a four-year postdoctoral teaching appointment as a Harper and Schmidt Fellow holding the rank of Collegiate Assistant Professor.
Fellows will be included as full members of the college faculty. Their primary responsibilities will be to teach in the general education program. Successful fellows will teach two courses (of identical material) for three quarters each. Fellows also have the opportunity to design and teach an independent course, which can become eligible for one quarter of research sabbatical within the third year of residence. As a result, candidates must demonstrate exceptional academic ability in scholarship as well as in teaching.
To apply, students should submit applications to one of the following program areas: Core courses in the Humanities, or Core courses in the Social Sciences/History of European Civilization Core Sequence. Although fellowships are open to scholars in any discipline or specialization, they must have completed all Ph.D. requirements no later than August 31, 2018. All applications and related materials must be submitted by October 13, 2017, with recommendations submitted no later than October 27.
Applications will consist of an online form and a complete curriculum vitae. Applicants should also submit a description of either a dissertation or their most recent research project. This should not exceed 2000 words. A teaching statement (of approximately 750 words) should also be submitted. This should underscore the applicant's methods and goals regarding teaching a text in a general education course. Any text may be chosen (such as Plato's Symposium, Shakespeare's Tempest, or Weber's Protestant Ethic). The text should be related to the chosen discipline.
If an applicant is successful with the first round of screening, they may be asked for additional materials. Following this, they will be invited on campus for an interview and tour. Final selected candidates for the fellowship will be contacted no later than June 2018.
Fellows will be paid $69,500 for the 2018-2019 fellowship year. Teaching appointments commence on September 1, 2018. For more information, please contact the University of Chicago at fellows@lists.uchicago.edu.
To learn more and apply, click here.
---
Subscribe to our mailing list
In order to receive the latest updates of study and scholarship opportunities worldwide.
---
---