Institution: University of Alberta
Country: Canada
City (Metropolitan Area): Edmonton
Applicant Eligible Countries: Worldwide
Type of Opportunity: Fellowships
Study Levels: Post-Doctoral
Academic Year: 2018 - 2019
Application Deadline: December 1, 2017
Regular Applications Decision Notifications: May 1, 2018
Funding: $46,000 for two years plus one-time $4,000 travel/research grant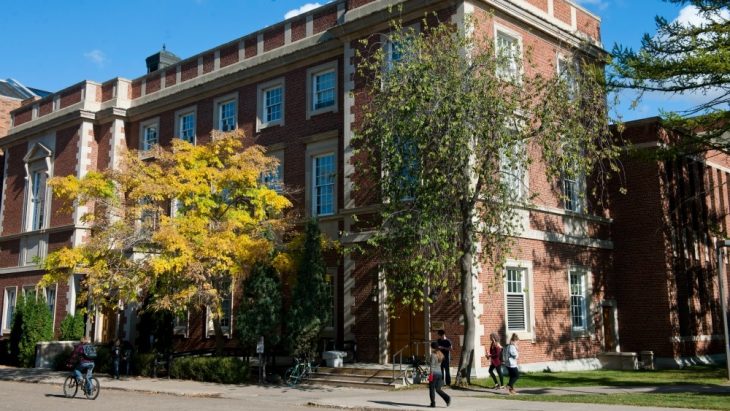 The University of Alberta announces the availability of two postdoctoral fellowships. The Izaak Walton Killam Memorial Postdoctoral Fellowships are provided from the Izaak Walton Killam Memorial Fund for Advanced Studies. These were established from a bequest from the late Dorothy J. Killam.
These awards are valued at $46,000 for two years. The number of fellowships offered varies each year, but there are three for 2017 (for funding years of 2018-2019). This includes a one-time grant of $4,000 for travel and research. It also covers the cost of the University Postdoc Supplemental Health Insurance Plan.
The Grant Notley Memorial Postdoctoral Fellowship is available for students intending to research subjects in history, politics, economy, or society of Western Canada or related fields One fellowship is awarded each year, and is valued at $46,000 per year for two years. The fellowship includes a one-time $4,000 travel and research grant as well.
All applications must be submitted by December 1, 2017. Individual departments will pre-screen all documents before submitting fellowship applications. Departments will then submit one nomination for each fellowship. Awards will be announced in May 2018. Individual departments will be responsible for notifying recipients as well as applicants who are not nominated.
Applications are open to citizens of any country who have completed a doctoral degree within two years from the time of the submitted application. The doctoral degree must be from a university other than the University of Alberta. The applicant must not hold a postdoc position at the University of Alberta or be employed at the University of Alberta. Fellowships are awarded in departments without doctoral programs, but only when facilities are adequate and doctoral-level research is being conducted. Fellowship recipients should be exceptional in their field and likely to contribute to the advancement of learning or distinction in the profession, Fellowships may only be used at the University of Alberta.
To learn more and apply, click here.
---
Subscribe to our mailing list
In order to receive the latest updates of study and scholarship opportunities worldwide.
---
---