Institution: UEFA
Applicant Eligible Countries: Albania, Andorra, Armenia, Austria, Azerbaijan, Belarus, Belgium, Bosnia-Herzegovina, Bulgaria, Croatia, Cyprus, Czech Republic, Denmark, Estonia, Faeroe Islands, Finland, France, Georgia, Germany, Gibraltar, Greece, Hungary, Iceland, Ireland, Israel, Italy, Kazakhstan, Kosovo, Latvia, Liechtenstein, Lithuania, Luxembourg, Macedonia, Malta, Moldova, Montenegro, Netherlands, Norway, Poland, Portugal, Romania, Russia, San Marino, Serbia, Slovakia, Slovenia, Spain, Sweden, Switzerland, Turkey, Ukraine, United Kingdom
Type of Opportunity: Grants
Study Levels: PhD
Subjects: Economics, History, Law, Management, Medicine, Political Science, Sociology
Duration: 9 months
Application Deadline: March 31, 2018
Funding: €15,000 for individual or €20,000 for joint projects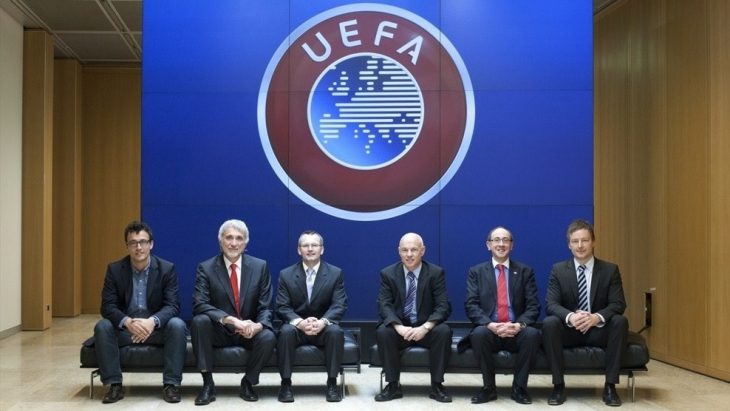 The UEFA, or the Union of European Football Associates, contains fifty-five members associations seeking to develop their own research activities and projects in the analysis of European football. The organization's research grant program was designed to support the work of qualified researchers who are either studying for or currently hold a PhD and are interested in analyzing European football.
Within the last few years, the UEFA has attempted to engage with the academic community by offering a series of initiatives to benefit both UEFA and European football. Their efforts comprise three pillars, including research, personal development, and change. The research pillar is designated to support projects directly addressing issues within European football. It is also designed to commission academic experts and centers to conduct specific, goal-oriented studies on behalf of UEFA.
To apply, all applicants must submit a letter of recommendation from a representative of a UEFA member association that supports the research being proposed. This letter is designed to ensure that all projects are developed for and in conjunction with the national associations. Projects will also have the highest practical value possible.
In an effort to boost cooperation between member associations and European universities, the UEFA also allows three or fewer researchers to submit joint applications. These researchers should be based in the territories of three different national associations.
Each individual project is eligible for a grant of up to €15,000, and each joint project is eligible for up to €20,000. This funding lasts for up to nine months of research. Proposals may be submitted in Economics, History, Law, Management, Medical science, Political science, and Sociology.
Applications must be received by March 31, 2018. Questions about the program may be directed to universities@uefa.ch.
To learn more and apply, click here.
---
Subscribe to our mailing list
In order to receive the latest updates of study and scholarship opportunities worldwide.
---
---