Institution: University College London (UCL)
Country: United Kingdom
City (Metropolitan Area): London
Applicant Eligible Countries: Worldwide
Type of Opportunity: Summer Schools
Study Levels: High School / Secondary School
Start Date: July 1, 2020
End Date: August 9, 2020
Early Action Deadline: March 1, 2020
Application Deadline: May 31, 2020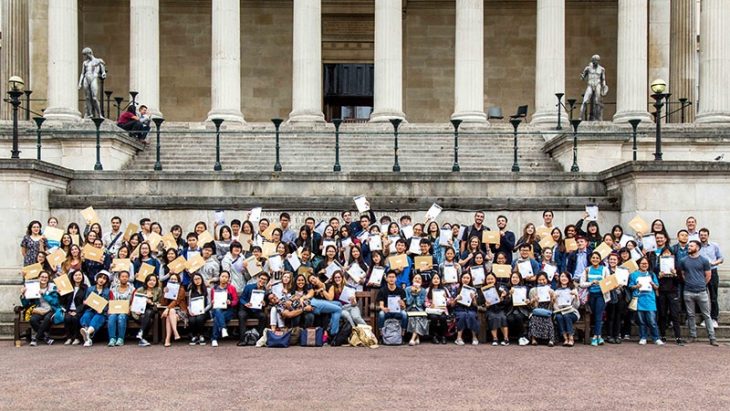 Each year, the UCL Centre for Languages and International Education invites students from around the world to study abroad in the heart of London. A range of modules are available from different academic departments, allowing students to choose the subjects best related to their academic and personal goals. This school is ranked as one of the top ten for many of its subject areas and is considered a leading academic provider.
A majority of academic modules are taught on the Bloomsbury campus, but many take students one step further, making use of London as a dynamic learning space. Accommodations are provided within walking distance of UCL, with students from over 50 countries welcomed on campus.
This year's programs will take place in two sessions. The first session extends from July 1 to July 19, 2020, with the second held from July 22 to August 9, 2020. To apply, interested candidates should visit the online portal on the UCL website.
When applying, each student will need to select two modules: a preferred option and an alternative option. Although only one module will be pursued, each option is subjected to minimum participation and maximum capacity numbers.
All application materials should be submitted in English. Students who do not speak English as a native language will need to submit their English language qualifications. Academic qualifications and transcripts will also need to be supplied. A personal statement of roughly 250 words should be submitted with the application, as should the application fee. If you are selected to participate, you will need to accept the offer of admission within five days. A place will be reserved for you once you have done so.
All applications are due no later than May 31, 2020. Admission offers are made on a first-come, first-served basis, so students are encouraged to apply as early as possible. Applications that are submitted before March 1, 2020 will enjoy a complimentary application fee waiver.
To learn more and apply, click here.
---
Subscribe to our mailing list
In order to receive the latest updates of study and scholarship opportunities worldwide.
---
---