Institution: International Research & Exchanges Board (IREX), Thomas Jefferson Scholarship Program
Country: United States
Applicant Eligible Countries: Tunisia
Type of Opportunity: Scholarships
Study Levels: Undergraduate
Eligibility: Must be citizen of Tunisia, at least 18 years old by July 1, 2018, able to achieve TOEFL score of 440.
Academic Year: 2018 - 2019
Application Deadline: November 27, 2017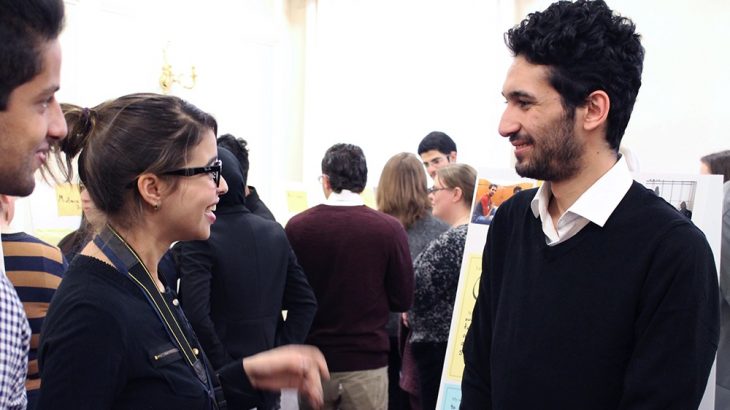 Students are invited to apply for the Thomas Jefferson 2018-2019 Scholarship Program. All applications must be received by Monday, November 27, 2017. This program is sponsored by the U.S. Department of State, Bureau of Educational and Cultural Affairs in an effort to foster international exchange programs and positive international relations. This program will assist in funding J-1 Visa support, roundtrip air travel, tuition, mandatory university fees, a health plan, a monthly living allowance, and textbooks.
To apply, interested applicants should complete the application, available online, in completion. Do not leave any sections blank. Contact information for two references must also be supplied. Each reference should be completed by two separate people who can speak to the applicant's personal suitability as a potential scholarship recipient.
All application materials should be completed as a single, complete package. Only complete applications will be forwarded to the selection committee. This is a highly competitive, merit-based award. Although any student may apply, only the best will receive the ward. Students should be interested in pursuing professional certificates in fields such as Applied Engineering, Business Administration and Management, Information Technology, or Tourism and Hospitality Management.
Successful applicants will be citizens and current residents of Tunisia. They should be currently enrolled as first- or second-year full-time undergraduate students at an ISET (Institut Supérieur des Etudes Technologiques), IHET (Institut Supérieur des Etudes Touristiques), or ISSAT (Institut Supérieur des Sciences Appliquées et de Technologie). Successful applicants will also be able to receive and maintain a US J-1 Visa and commit to returning to Tunisia after completion of the degree program.
Applicants must also be able to achieve a TOEFL score of at least 440 (PBT), or capable of achieving this score after short-term English training in the United States prior to the start of the academic term. Applicants must also be eighteen years old by July of 2018.
Applications may be submitted online or via a printed, paper form. Questions about the application or program may be directed via email to thomasjeffersonscholars@irex.org.
To learn more and apply, click here.
---
Subscribe to our mailing list
In order to receive the latest updates of study and scholarship opportunities worldwide.
---
---