Institution: German Marshall Fund of the United States
Applicant Eligible Countries: Armenia, Azerbaijan, Bulgaria, Georgia, Moldova, Romania, Ukraine
Type of Opportunity: Grants
Duration: Max 6 months
Applications Open: April 17, 2018
Application Deadline: May 21, 2018
Funding: 23,000 USD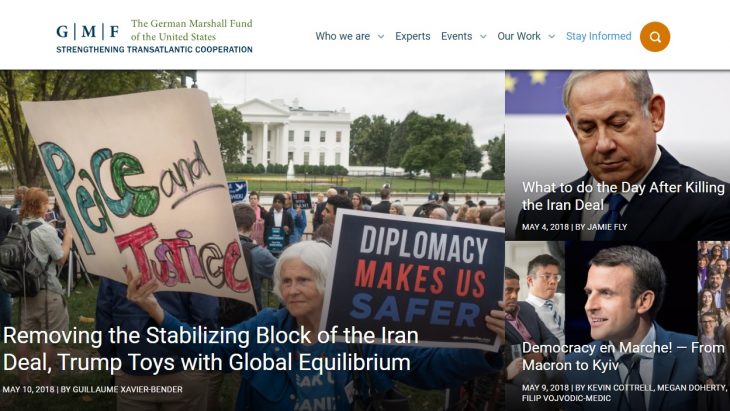 The Robert Bosch Stiftung and the Black Sea Trust for Regional Cooperation of the German Marshall Fund invite applicants to submit materials for confidence-building activities of non-state actors in the Ukraine, Moldova, South Caucasus, and neighboring countries. This program supports project development intended to boost confidence and mutual understanding, as well as partnerships, in populations that were previously involved in mutually armed conflicts.
These projects were created to support new methods and approaches to build mutual understanding and cooperation. They support civil society organizations that have the ability to involve targeted audiences within these regions. Organizations residing with Georgia, Moldova, Ukraine, Romania, Bulgaria, Armenia, and Azerbaijan are eligible to apply. Projects in the areas of cross-border initiatives for youth, coexistence, reintegration, stereotype prevention, media integration, and arts and culture are particularly encouraged.
Projects should be unique and make use of new techniques to build trust and understanding. They should be fiscally practical as well as highly creative. They may be undertaken through any platform, regardless of whether that platform is related to music, the environment, or even sports. They should bring together people within conflicted countries and foster a sense of mutual cooperation. Project plans should last no longer than six months.
All application materials and questions should be directed to confidencebuilding@gmfus.org. Applications must be in English, and include completed application, budget, narrative report, and financial report forms. These forms should include detailed information about the scope, intent, duration, and operating details of the project.
Most grants will be delivered in the amount of 23,000 US dollars, although some projects may surpass that amount. Interested candidates should submit all materials by May 21, 2018. Selected project funding recipients will be notified by July 2018. An additional, later deadline is available with an October 19 submission date and a December 2018 notification.
To learn more and apply, click here.
---
Subscribe to our mailing list
In order to receive the latest updates of study and scholarship opportunities worldwide.
---
---