Country: United Kingdom
Applicant Eligible Countries: Worldwide
Start Date: July 29, 2018
End Date: August 4, 2018
Applications Open: January 1, 2018
Application Deadline: March 4, 2018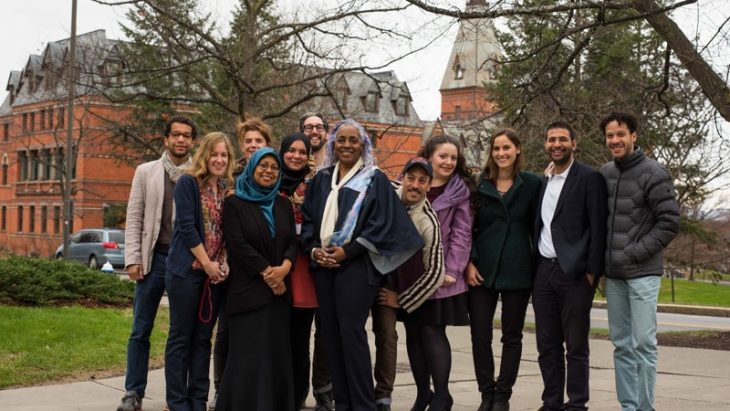 Qualified candidates are invited to apply to the Ariane de Rothschild Fellowship. This program is designed to bridge boundaries between minority communities in North America and Europe, most notably those between Jewish and Muslim communities. This fellowship builds a network of entrepreneurs and leaders interested in empowering and collaborating all people.
Since it was developed in 2009, this fellowship has increased diversity and promoted cross-cultural and religious understanding. The fellowships brings together entrepreneurs who have a demonstrated commitment to sustainability and the longevity of their organizations. Most notably, fellows will be committed to enacting entrepreneurial change at both the local, regional and international levels, as well as within their companies.
Fellows will engage in thoughtful, critical analysis and conversations about challenges facing businesses. They will identify and build on the opportunities that accompany business innovation. At the close of the program, fellows will have the tools necessary to strategize in their own business and to improve upon areas of weakness.
Successful fellows will have a solid track-record in developing businesses in housing food, art, health,education, environment, or technology. They will also have a dedicated commitment to empowering underserved communities and build collaboration. This program fosters interfaith dialogue and financial sustainability. While no financial support is granted to fellows, they instead receive some of the best opportunities for networking and collaboration in the world.
Applications must be received by March 4, 2018. Interviews will take place on May 4th and 5th, with fellows selected and beginning residency from July 29th to August 4. Qualified fellows will be CEOs, founders, or senior team members at their organizations, each of which must be at least one year old. Applicants must also have a passport or be a permanent resident to an EU nation, the USA, Canada, or UK.
To learn more and apply, click here.
---
Subscribe to our mailing list
In order to receive the latest updates of study and scholarship opportunities worldwide.
---
---