Institution: Swedish Institute
Country: Sweden
City (Metropolitan Area): Stockholm
Applicant Eligible Countries: Worldwide
Type of Opportunity: Scholarships
Study Levels: Graduate, Undergraduate
Application Deadline: January 15, 2019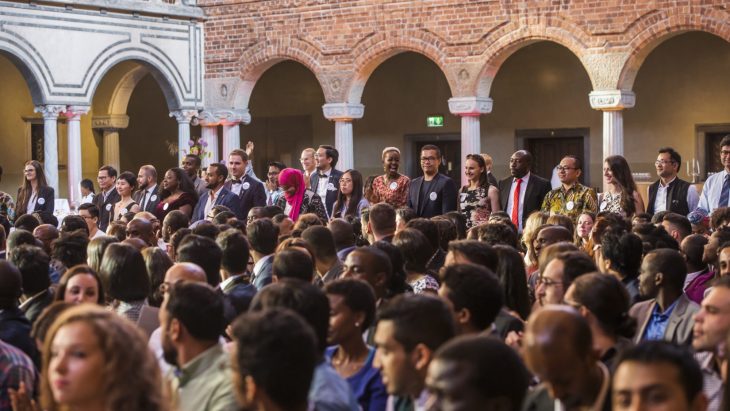 Candidates with profound leadership experience, exceptional professional backgrounds, and outstanding ambition are encouraged to apply for a master's degree in Sweden via a fully-funded Swedish Institute scholarship.
These awards are for master's studies starting in the fall semester of 2019, with applications opening on December 1, 2018. 180 awards will likely be granted, with recipients beginning their studies in October 2019. Usually about one to two percent of all applicants are awarded a scholarship.
This award covers tuition fees paid directly to the Swedish university of choice, as well as living expenses of up to SEK 9,000 per month. A travel grant of 15,000 SEK is also provided, as is comprehensive insurance against illness and accident. All award recipients also receive membership to two professional organizations: the SI Network for Future Global Leaders and the SI Alumni Network.
The SI Network for Future Global Leaders is an organization in which students can grow their personal and professional networks while studying in Sweden, while the SI Alumni Network assists students after their scholarship period, helping them gain professional entry and development opportunities, as well as to stay in touch with past program participants.
The scholarship does not cover the costs of the application fee to University Admissions, nor does it cover additional expenses for family members. The award spans full-time study for one- or two-year master's programs, and is only awarded starting in the fall semester. It is granted for two semesters at a time, but can be extended for programs longer than two semesters as long as the student has made satisfactory progress toward his or her credits.
To be eligible, candidates must have at least 3,000 hours of demonstrated full- or part-time employment, internship, or voluntary work experience. Demonstrated leadership experience and evidence of citizenship from an eligible country are also required. Applicants are expected to pay admissions fees to the university, and may be required to meet other eligibility criteria as well.
To apply, interested candidates should submit a motivation letter and a Curriculum Vitae of no more than three pages. Two letters of reference, proof of work and leadership experience, and a copy of the applicant's passport must also be supplied. All materials should be submitted during the February application period, as competition is fierce and late materials will not be accepted.
To learn more and apply, click here.
---
Subscribe to our mailing list
In order to receive the latest updates of study and scholarship opportunities worldwide.
---
---