Institution: Imperial College Business School
Country: United Kingdom
City (Metropolitan Area): London
Applicant Eligible Countries: Worldwide
Type of Opportunity: Summer Schools
Study Levels: Postgraduate, Undergraduate
Subjects: Accounting, Business, Entrepreneurship, Finance, Marketing
Start Date: July 2, 2018
End Date: July 20, 2018
Duration: 18 days
Academic Year: 2018
Price: One session: £1,950; Two sessions: £3,510.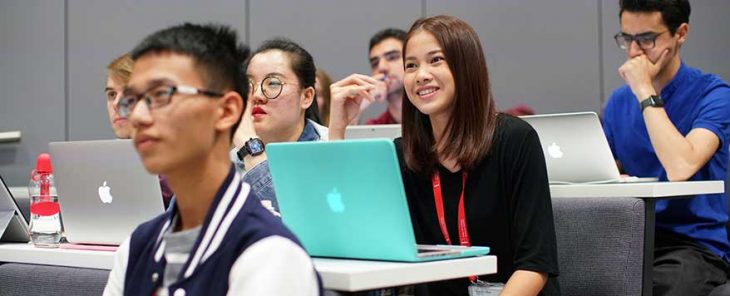 Offering six courses over two sessions, along with an extensive and stimulating social program, the Imperial College Business School's Summer School is an excellent opportunity for students to experience life in London. This program is open to undergraduate and postgraduate students and allows students to improve their academic standing in one of the most culturally profound cities in the world.
The Summer School program provides academic credit and serves as a great boost for a resume or CV. While enrolled, students will study at a global top ten ranked university while experience an enriching curriculum in the center of London. Numerous networking and social opportunities will be provided as well.
Two sessions are available, with the first beginning on July 2 and ending on July 20. Available courses in this session include Accounting for Decision Makers, Entrepreneurial Smart Camp, and Principles of Finance. The second session extends from July 23 to August 10, with available courses including Business Strategy and Consulting, Strategic Marketing, and Topics in Finance. Each program of study exposes students to a diversity of mindsets, opinions, and experiences.
These courses are open to any current undergraduates or postgraduates, provided that they have less than five years' work experience. Applicants must be either studying towards or already have been awarded a degree. Most accepted applicants will have high grades, achieving an Upper Second Class Honours degree or the equivalent. Imperial College MSc and PhD students may not apply. There may be additional, course-specific grade requirements as well.
To apply, interested candidates should submit an online application. There is no required fee. Applicants should also submit short personal statements of up to 500 words outlining their reasoning for choosing their specific courses. A curriculum vitae, university transcripts, and English language test certificates (if applicable) must be supplied as well.

To learn more and apply, click here.
---
Subscribe to our mailing list
In order to receive the latest updates of study and scholarship opportunities worldwide.
---
---