Institution: Stanford University
Country: United States
City (Metropolitan Area): San Francisco Bay Area -- CA
Applicant Eligible Countries: Worldwide
Type of Opportunity: Fellowships
Study Levels: PhD
Funding: $12,000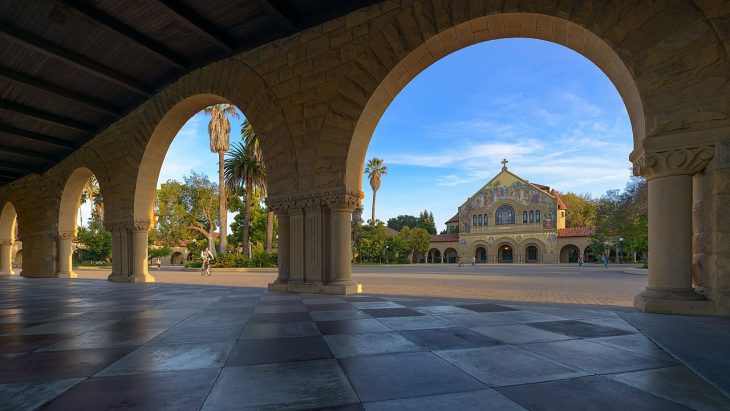 Image attribution: Jawed
The Wayne Vucinich Fellowship is available for scholars on historical and contemporary topics in Russia, East Europe, the Caucasus, or Central Asia. This fellowship allows students to engage in a twelve-week residential fellowship at the Stanford University Center for Russian, East European, and Eurasian Studies, also known as CREEES. During this time period, the fellow will pursue his or her independent research in residency and participate in the activities of the Center.
While engaging in the fellowship, the scholar will have liberal access to Stanford University Libraries, the Hoover Institution Library, the Archives, and a welcoming community of experienced scholars at Stanford. The fellow will also be able to hold a lecture, seminar, or workshop based on his or her original research. This is both organized and funded by CREEES.
The fellowship provides a stipend of $12,000 for living expenses, in addition to a shared workspace at the Center. Fellows will also be granted funding for international travel, health insurance, and visa support.
Applicants may be engaged in any discipline whose research focuses on historical or modern topics in the Russian or Central Asian region. Scholars must have received their PhDs recently, within the last five years. A PhD is required when the residency begins. Special consideration is given to applicants who are residents of Russia, East Europe, the Caucasus, or Central Asia.
To apply, applicants must submit an application form, a letter of application and a complete research proposal. They should also provide a Curriculum Vitae and a writing sample of article or book chapter length, written entirely in English. Two letters of recommendation and a short public lecture or workshop proposal (which will be ultimately held at Stanford and related to research, if accepted) should be provided as well.
All materials should be submitted as attachments to the online application form, with the exception of letters of recommendation, which should be sent separately. All materials should be sent by January 10, 2018. Questions, as well as letters of recommendation, should be sent to creeesinfo@stanford.edu.
To learn more and apply, click here.
---
Subscribe to our mailing list
In order to receive the latest updates of study and scholarship opportunities worldwide.
---
---