Institution: Alexander von Humboldt Foundation
Country: Germany
City (Metropolitan Area): Berlin
Type of Opportunity: Awards
Study Levels: Post-Doctoral
Application Deadline: July 31, 2019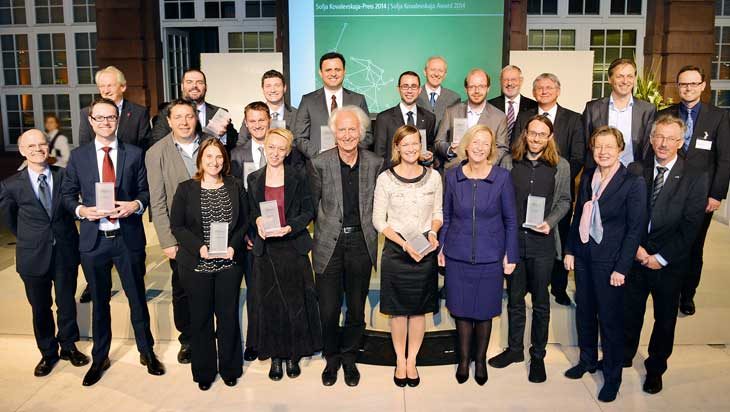 The Sofja Kovalevskaja Award was designed for top-ranked junior researchers who are planning on working abroad. Financed in part by the Federal Ministry of Education and Research, this award is granted to candidates who have completed their doctorates. The award is granted to those who have finished doctorate study within the past six years, and with distinction.
Candidates must have published their work in recognized international journals for publishing houses of prestige. The award allows recipients to spend a period of roughly five years contributing to a working group as they develop innovative, high-caliber research projects of their own design. These projects can be carried out at any research institution (of the applicant's own choosing) in Germany.
Applicants from all disciplines may submit their materials no later than July 31, 2019. All application materials should be submitted to the Alexander von Humboldt Foundation, who will grant no more than six Sofja Kovalevskaja Awards per year. The total award is valued at €1.65 million.
To apply, candidate must have received a doctorate or equivalent academic program or certification with distinction no less than six years before the deadline for application submissions. This award allows recipients to pursue leadership positions for the first time in their careers in Germany. Therefore, applicants must not have already held or currently hold an offer of employment in Germany.
Candidates should also have academic achievements that are considered highly advanced for their field. These will be documented via a list of publications that were reviewed and published in academic journals or publishing houses. Applicants should have the support of a German host institution, as well as two expert reviews from academics that support the candidate's work. Applicants should have good language proficiency in either German or English, and cannot have received a Sofja Kovalevskaja Award in the past.
Applicants should have lived outside the country of Germany for at least one year in the 18-month period that falls before the application submission deadline. Each candidate must find his or her own academic host, but there are several networks and search engines available on the Humboldt Foundation's website to help candidates find these connections.
Sponsorships begin in Germany in the calendar year that the award is granted. The exact start date will be decided upon with the host institution, ideally prior to the submission of an application.
To learn more and apply, click here.
---
Subscribe to our mailing list
In order to receive the latest updates of study and scholarship opportunities worldwide.
---
---