Institution: Cornell University, The Oxford Research Centre in the Humanities - TORCH
Country: United States
City (Metropolitan Area): Ithaca -- New York
Applicant Eligible Countries: Worldwide
Type of Opportunity: Fellowships
Study Levels: Post-Doctoral
Subjects: Humanities
Eligibility: Applicants must have received the Ph.D. degree before January 1, 2018.
Application Deadline: October 1, 2018
Regular Applications Decision Notifications: December 31, 2018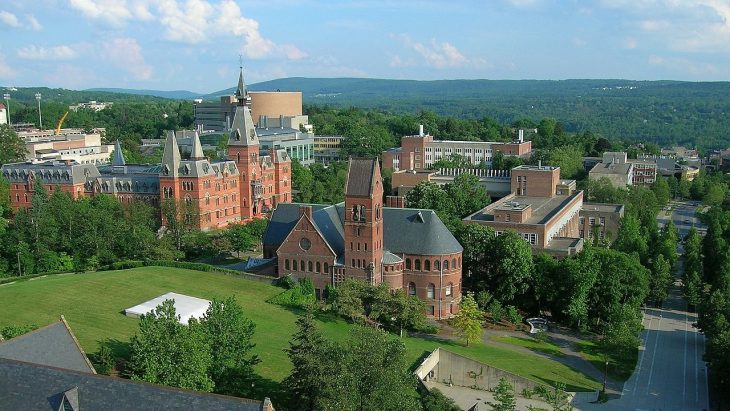 TORCH, the Oxford Research Centre in the Humanities, invites applicants for the 2019-2020 Society for the Humanities Fellowship. This program, offered through the Society for the Humanities at Cornell University, is designed to provide exemplary scholars with the opportunity to pursue unique research projects in past, present, and future energy resources.
Scholars may be from any background, as this fellowship is designed to be interdisciplinary. Energy encompasses everything on the macro to microcosm scale, and incorporates politics, art, history, and science. Fellows may be from any discipline, as long as they are interested in engaging in significant dialogue about energy from any perspective.
Each fellow should be currently engaged in a topic related to the "Energy" theme. Applicants must have received their Ph.D. degrees prior to January 1, 2018. Those who received a Ph.D. later than that will not be considered. Each applicant must also have a year or more of teaching experience, including teaching as a graduate student if applicable. International candidates will be considered as well, provided that they are eligible to receive visas.
To apply, candidates should submit a curriculum vitae and a one-page abstract describing the intended research project in detail. This should be written in no more than three hundred words. A subsequent, more detailed summary of 1,000 to 2,000 words must also be supplied. A bibliography may also be included.
Each applicant should also submit a course proposal for a related seminar. Seminars are designed to meet two hours a week for a single semester, with enrollment of no more than fifteen undergraduates and graduate students. This proposal must include a course description, a proposal, and a list of essential texts. Candidates should also submit copies of scholarly papers of no more than thirty-five pages in length, as well as two letters of recommendation from senior colleagues. An online application should also be submitted.
All awards will be announced by the end of December 2018. Questions and requests for more information may be directed to humctr@cornell.edu.
To learn more and apply, click here.
---
Subscribe to our mailing list
In order to receive the latest updates of study and scholarship opportunities worldwide.
---
---