Institution: Whitman College
Country: United States
City (Metropolitan Area): New York
Applicant Eligible Countries: Worldwide
Type of Opportunity: Summer Schools
Study Levels: High School / Secondary School
Eligibility: Ages 13-17 years old by August 31, 2018
Start Date: July 22, 2018
End Date: August 11, 2018
Academic Year: 2018
Price: Residential: $5,795.00. Extended Commuter: $4,895.00. Final Payment: May 15, 2018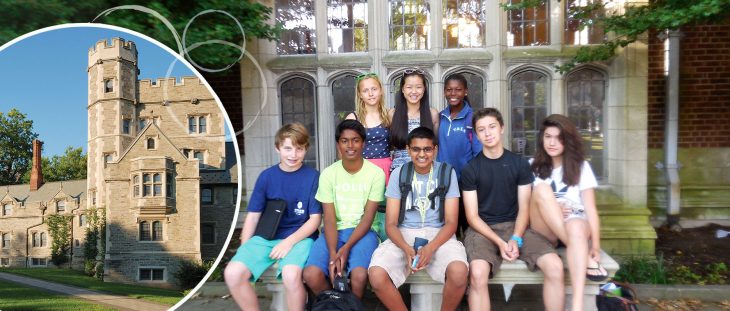 The SIG Program (Summer Institute for the Gifted), located on the picturesque and prestigious Princeton University campus, invites students to apply to one of its two summer sessions. This program, though not affiliated directly with Princeton, allows students to engage with Princeton facilities while studying in a thriving academic, commercial, and creative community.
In this program, students will engage in a wide variety of courses in Humanities, Math, Science, Visual and Performing Arts, Fitness and Recreation, Technology, and Multidisciplinary fields. Students will engage with other gifted students through a combination of academic studies and social activities.
Session One runs from July 22 until August 11, 2018. It is open to students who will be between the ages of thirteen and seventeen before August 31. The program charges $5,795 in residential tuition, with a discount of $900 for commuter students. All payment is due by May 15.
Students will engage in a full-curriculum with a four-period academic day, as well as evening activities, Saturday trips, and weekend activity days.
Students will be housed in Whitman College, one of Princeton's residential colleges. Students have access to all classrooms and laboratories, the gym, and the exciting community of Nassau Street. Although students will be largely independent, living arrangements are secure and safe. Each student will live with a group of ten to fourteen other students and be supervised by a counselor.
Interested students can apply online by download the SIG Application as a PDF or applying virtually. A non-refundable application fee of $99 is due at the time of application. Although admissions are rolling, students are advised to apply before May 15, 2018, or by May 1 for international students. The admissions process is highly competitive. Students should submit recommendation forms from parents, educators, and other individuals. Most students will also submit a creativity recommendation form. Students must also supply necessary medical and contact information at the time of application. Questions can be directed to Sig.Info@GiftedStudy.org.
To learn more and apply, click here.
---
Subscribe to our mailing list
In order to receive the latest updates of study and scholarship opportunities worldwide.
---
---