Institution: Swedish Institute
Country: Sweden
City (Metropolitan Area): Stockholm
Applicant Eligible Countries: Algeria, Egypt, Iran, Iraq, Jordan, Lebanon, Libya, Morocco, Palestine, Syria, Tunisia, Yemen
Study Levels: Mid-career
Subjects: Business Development, Finance, Sales
Start Date: April 22, 2021
End Date: September 24, 2021
Application Deadline: February 2, 2021
Funding: Covers all costs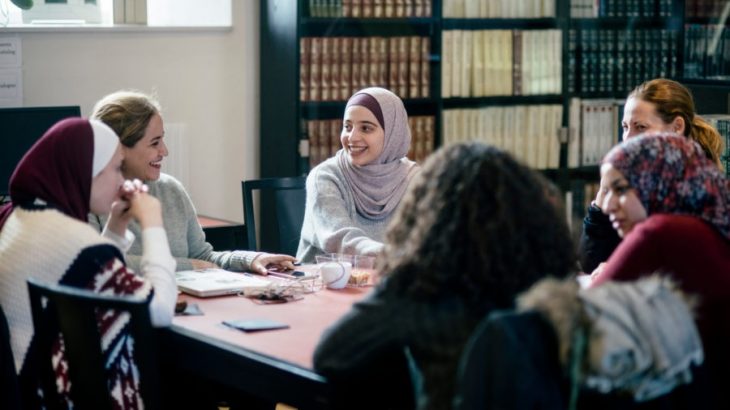 The She Entrepreneurs program is a well-established leadership program for female entrepreneurs in the Middle East and North Africa region. Open to applicants from a range of countries, the program helps talented women take their business initiative and acumen to a higher level.
Candidates from the following nations are invited to apply: Iran, Iraq, Jordan, Lebanon, Libya, Morocco, Syria, Yemen, Tunisia, Palestine, Egypt, and Algeria. Applicants should have a strong business vision and be interested in acquiring the tools and methods needed to develop their businesses. It is designed for women who have already begun building their businesses, and are interested in making them more effective and valuable. The program offers personal and professional development that lead toward the development of an equal and sustainable society.
In addition to providing women with the opportunity to develop their business initiatives and to acquire personal skills, it grants them access to innovative tools and entrepreneurial skill development. Candidates will leave the program with a finely tuned knowledge of topics like communication, sales, finance, funding, branding, and business development. They will be granted individual feedback on their business initiatives from leading entrepreneurs and mentors, and will also gain access to a powerful and prominent network of like minded women.
The program is separated into two and a half weeks, each divided into two modules at different times. This intensive program offers a full-day schedule and multiple evening activities. The first module, held in Stockholm, Sweden from June 9-20, is set up with a practical approach that includes workshops, lectures, and networking. This first module is dedicated to developing a personal business initiative and acquiring knowledge of topics like funding, communication, marketing, and business modeling.
The second module will be held held in Stockholm, Sweden from September 15 to 21. The focus of this module will be to build and expand a business network through hands-on activities like workshops, meetings with mentors, and seminars.
All costs are covered and arranged by the Swedish Institute, including training, accommodations, food, domestic transport, flight tickets, insurance, and visa costs. Selected candidates are only responsible for domestic travel and airport transfer in the home country and insurance when modules are located outside of Sweden.
To apply, candidates must download and fill out the She Entrepreneurs 2019 application form, and upload the completed form, an updated CV, and contact information for two reference persons. They should also upload a photo. Once the application process is complete, about sixty shortlisted candidates will be called for interviews.
To learn more and apply, click here.
---
Subscribe to our mailing list
In order to receive the latest updates of study and scholarship opportunities worldwide.
---
---