Institution: International Women's Media Foundation
Applicant Eligible Countries: Worldwide
Type of Opportunity: Grants
Subjects: Journalizm
Applications Open: May 25, 2018
Application Deadline: June 29, 2018
Funding: $5,000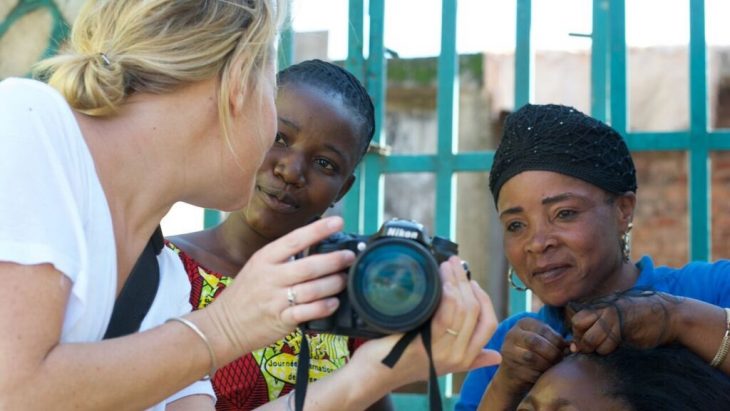 Women from all around the world are invited and encouraged to apply for the Reporting Grants for Women's Stories. This grant is designed for professional journalists with three or more years of professional reporting and writing experience. All candidates should also be native English speakers.
These grants are sponsored by International Women's Media Foundation in conjunction with The Secular Society and are designed to support journalism initiatives produced by, for, and about women. The grant recognizes the massive need for gendered, diverse topics in all areas of reporting around the world. The International Women's Media Foundation sponsors women in this manner by giving them the support, training, empowerment, and networking necessary to advance in the news media.
Similarly, The Secular Society aims to support gender equality efforts through sponsoring independent reporting grants. The society believes that all activities of government and religious organizations should be separate, and that the grants provided in conjunction with IWMF will help uphold the ideas of secularism and its global importance.
Most grants will be in the amount of $5,000 USD. These will cover costs such as travel, visa fees, translation expenses, and logistical fees. Applications are accepted twice a year, a consideration that should be acknowledged when applicants are developing potential project timelines. Time-sensitive projects cannot be accepted. Most grants will be disseminated roughly ten to twelve weeks following the final deadline for applications.
All applications are due on June 29, 2018. Applications may be submitted via the online portal. Once you create an account with the portal, you will be able to log back in, edit your application, and view any changes or updates. Applicants may also apply at the same time for Reporting Grants for Women's Stories and the Howard G. Buffett Fund for Women Journalists, providing greater flexibility and opportunity for grant receipt.
To learn more and apply, click here.
---
Subscribe to our mailing list
In order to receive the latest updates of study and scholarship opportunities worldwide.
---
---