Institution: Weiser Center for Emerging Democracies (WCED)
Country: United Kingdom
City (Metropolitan Area): Ann Arbor -- MI
Applicant Eligible Countries: Worldwide
Type of Opportunity: Fellowships
Study Levels: Post-Doctoral
Eligibility: Received Ph.D. after 2017.
Start Date: September 2, 2019
End Date: August 31, 2021
Application Deadline: January 15, 2019
Funding: Annual salary of $50,000 and up to $7,000 in research funds.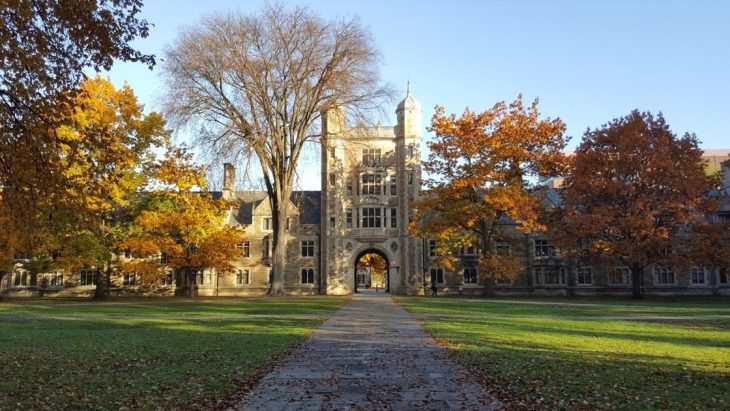 The Weiser Center for Emerging Democracies, housed within the University of Michigan, announces the availability of two fellowships for qualified scholars. This program is designed for candidates who have received their Ph.D. after 2017 and provides support for multidisciplinary research.
Research may fall into a number of categories, including topics that are historical, political, societal, and economic in nature. Regardless of the area of interest, all projects must consider how democracy and autocracy emerge, endure, or fail under trying conditions.
Each of the two selected fellows is expected to in turn focus on detailed research and to participate in occasional workshops and events. One public lecture must also be presented during the course of the two-year fellowship. Full-time residence at the University of Michigan, Ann Arbor is also required, with a teaching opportunity possible during the second year of the fellowship, if so desired.
Applicants from any discipline may apply, although candidates from disciplines such as political science, history, and sociology will be given preference. Fellows must have defended and filed their dissertations.
Each fellowship is offered with an annual salary of $50,000, along with up to $7,000 in additional research funding. Recipients will also be eligible for health, dental, and life insurance options, as well as full access to university library resources.
To apply, interested candidates should submit a detailed two-page research plan. This should outline the intended research project as well as a plan for the how the fellow will spend his or her time during the fellowship. An updated Curriculum Vitae, along with a scholarly writing sample and two letters of recommendation must also be supplied.
All materials must be submitted no later than January 15, 2019. Applicants will be notified in late March, with fellowships commencing on September 2019 and running until August 2021.
To learn more and apply, click here.
---
Subscribe to our mailing list
In order to receive the latest updates of study and scholarship opportunities worldwide.
---
---