Institution: Copenhagen Business School
Country: Denmark
City (Metropolitan Area): Copenhagen
Applicant Eligible Countries: Worldwide
Type of Opportunity: Scholarships
Study Levels: PhD
Subjects: Business
Academic Year: 2018 - 2019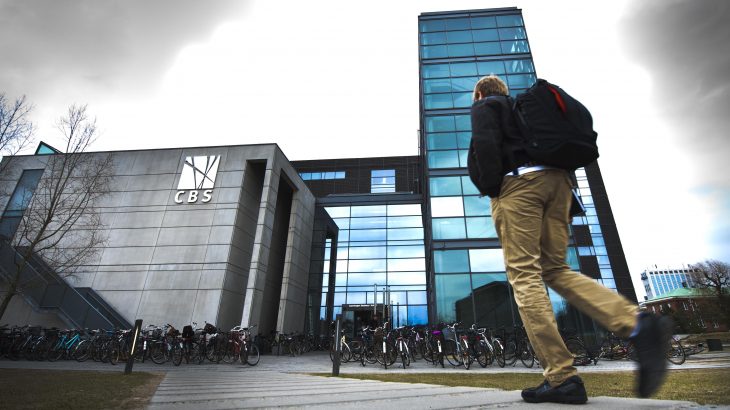 The Department of Strategic Management at the Copenhagen Business School employs fourteen full-time faculty members, as well as a range of part-time faculty and PhD students. The department focuses on strategic and international management in both research and teaching, allowing students and teachers to equally study topics such as the creation and implementation of global strategies, social networks, or strategic entrepreneurship.
With a goal of continuing to be among the leading departments in strategic and international management in Europe, the university offers a PhD scholarship in Strategic Management. This scholarship is designed for any student pursuing a project in the field of strategic management, such as contracting, human capital, network strategy, or data-driven business models and growth.
Applications are welcomed from any field of strategic management. Applications will be reviewed and rated based on the quality of their proposed projects, as well as their overall quality as candidates. Project proposals must reside in the field of strategic management in order to be eligible.
Scholarships last for three years, and include a fully salaried position comprehensive of tuition fees, travel grants, a salary, and office space. Salaries start at DKK 23,770 (or 3,160 euro) up to DKK 28,964 (3,860 euro). Salaries and appointments are dependent on experience and project quality and extent, and are determined by the Ministry of Finance's agreement with the Central Academic Organization.
The PhD candidate who is the recipient of this award will be enrolled at the PhD school in Economics and Management. The program is highly international and recipients are expected to participate in all international research conferences. The successful candidate will have basic training at the Maser's level and have received a minimum grade point average of at least 8.2 on the Danish scale. Applicants must also be fluent in English.
To apply, interested candidates should submit a five-page project description, proposing the scope and extent of the research the candidate intends to perform if selected. Copies of Master's degree certificates, a curriculum vitae, a list of papers and publications, and one copy of a selected written work must also be supplied. Finally, all interested candidates must include documentation of proficiency in the English language, demonstrated through examinations such as the TOEFL, GMAT, or GRE.
All applications must be submitted by May 1, 2018. Successful candidates will be notified if and when they need to submit additional documentation.
To learn more and apply, click here.
---
Subscribe to our mailing list
In order to receive the latest updates of study and scholarship opportunities worldwide.
---
---