Institution: Max Planck Institute for the Science of Human History
Country: Germany
City (Metropolitan Area): Jena
Study Levels: PhD
Subjects: Archaeology, Biology, Chemistry
Duration: 3 years
Application Deadline: November 30, 2019
Funding: Full funding for top applicants (3 years).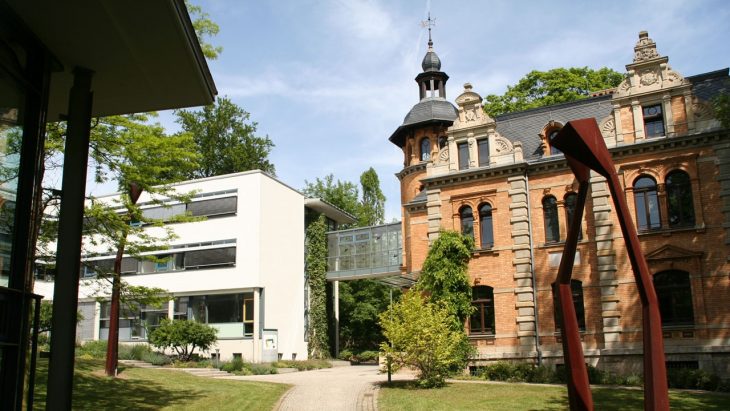 If you are interested in conducting unique, innovative research in archaeology, you should consider applying to the Department of Archaeology at the Max Planck Institute for the Science of Human History. This year, the department announced five three-year, fully funded PhD positions and is seeking applicants.
A number of disciplines will be considered eligible for the positions, including, but not limited to, biomolecular archaeology, geoarchaeology, Paleolithic archaeology, archaeobotanical methods, environmental change, ZooMS, and anthropogenic extinctions. Candidates who believe that they have unique and innovative ideas to contribute should apply.
In general, the department is seeking applications for projects that will support the four critical themes of the department. These include Climate and Society, Globalization, Biological and Cultural Diversity, and the Anthropocene. Projects should consider a multidisciplinary approach, and should focus regionally on the continents of Asia and Africa.
In these positions, candidates will work beneath the umbrella and guidance of departmental staff. They will be able to access all laboratory research facilities as well as other resources and cutting-edge tools. In Return, applicants should be backed by significant laboratory, field, or other research experience. They should have a solid working knowledge of archaeology, particularly in a multidisciplinary format. This should include things like excavation as well as scientific analysis, research, and publication.
Qualified candidates will be those that work well in teams, and that propose topics that cover things like the fragile relationship surrounding human behavior and climate change, as well as the general long-term impact of humans on biology, society, biodiversity, landscapes, and more.
Successful applicants will have some publication experience, as well as experience in communicating scientifically to the public. Applicants should either be in possession of or about to receive a Master's degree or its equivalent in Archeology, Chemistry, Biology, Archaeological Science, Geoarchaeology, Biomolecular Archaeology, or a related field. Candidates should know have strong examination record as well as training in the methodological specialism. They should also have experience with proposed lab and field techniques, and solid time management skills.
The working environment will be in English, and candidates will receive funding for three years. To apply, candidates should submit a detailed cover letter and a two-page research proposal. This proposal should demonstrate the applicant's ability to plan and implement a project in the chosen area of research. A curriculum vitae and undergraduate and graduate transcripts should also be supplied. Each candidate is also expected to furnish the names of three referees. All materials should be sent via the online portal no later than May 31, 2019. Questions can be directed to Dr. Nicole Boivin at boivin@shh.mpg.de, Professor Michael Petraglia at petraglia@shh.mpg.de, or Dr. Patrick Roberts at roberts@shh.mpg.de.
To learn more and apply, click here.
---
Subscribe to our mailing list
In order to receive the latest updates of study and scholarship opportunities worldwide.
---
---