Institution: Pennsylvania State University
Country: United States
City (Metropolitan Area): State College -- PA
Type of Opportunity: Degree
Study Levels: Undergraduate
Academic Year: 2018 - 2019
Application Deadline: January 31, 2018
Regular Applications Decision Notifications: March 31, 2018
Price: Tuition and Fees - $32,382; TOTAL - $44,612-47,612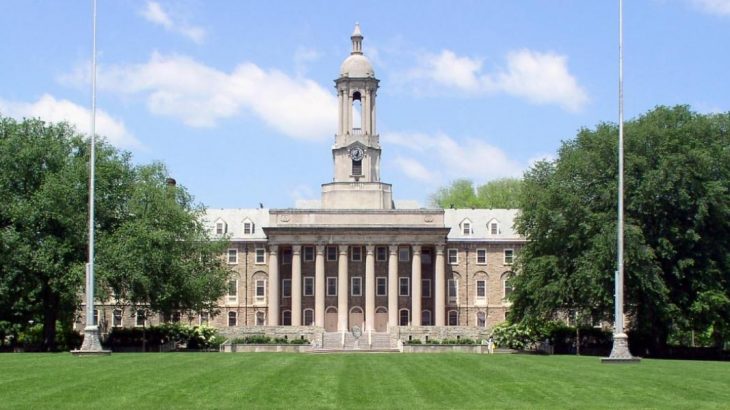 Penn State invites qualified high school students or recent graduates to apply to its outstanding, world-renowned undergraduate programs. Minimum high school requirements can be met by many students, and are listed below. Some programs, such as music and theatre, may have additional requirements. These requirements might include an audition, interview, or portfolio. In addition, some competitive programs, such as the Pre-Medical program, have rigorous academic standards. Applicants to this type of program must be in the top tenth of their high school class, and have earned a composite score of 32 or higher on the ACT (or comparable SAT score).
All other applicants should submit several basic application materials. This includes a self-reported academic record, with all grades received through eleventh grade and the senior year. Class rank at the end of the junior year and a schedule of senior courses should also be provided. ACT or SAT test scores should be submitted from exams taken no later than October of the senior year. All high school and GED transcripts should be sent directly to Penn State from the high school or GED testing center.
In addition, a resume listing the applicant's most meaningful accomplishments and extracurricular activities should be supplied, as should a letter of recommendation from a guidance counselor or high school teacher. A nominal application fee is also required.
Applicants may apply to several campuses, including the one at University Park. University Park tends to have higher tuition. Other campuses host tuition fees that are between $6,400 and $9,800 cheaper for two years. Penn State also hosts a 2+2 plan, in which two years can be completed at a starting campus with the final two years completed at University Park.
All application materials should be submitted by September 1 for fall or summer admission, and June 1 for spring admission. This does vary slightly depending on applicant type and desired program of study. Applications can be completed online via the Penn State application portal, or through the Coalition application. Questions may be directed to the admissions office at 1 (814) 865-5471.
To learn more and apply, click here.
---
Subscribe to our mailing list
In order to receive the latest updates of study and scholarship opportunities worldwide.
---
---