Institution: St Cross College
Country: United Kingdom
City (Metropolitan Area): Oxford
Applicant Eligible Countries: Worldwide
Type of Opportunity: Scholarships
Study Levels: Graduate
Subjects: Environment, Environmental Policy
Academic Year: 2019 - 2020
Application Deadline: January 18, 2019
Funding: £14,999 per annum for 2019-2020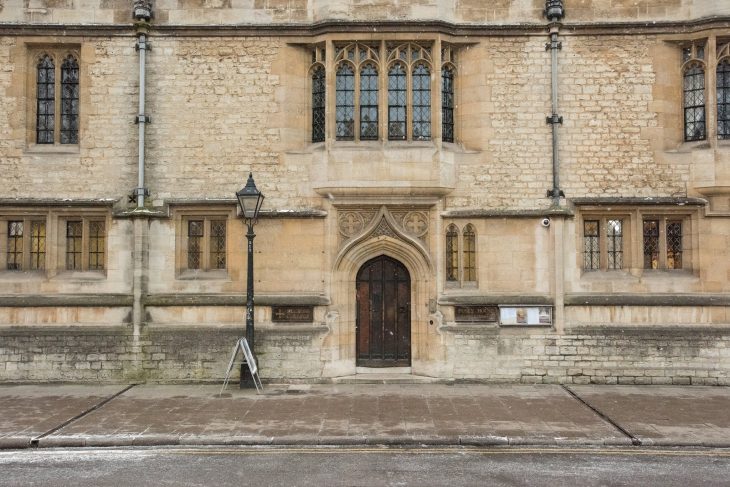 Along with the Oxford NERC Doctoral Training Program in Environmental Research, the St Cross College are offering a scholarship for students beginning their DPhil DTP (Doctoral Training Program) at Oxford University in the academic year 2019 to 2020. Open to both home and EU DPhil students, the DTP seek to recruit from the following three subjects: The Physical Climate, Biodiversity, Ecology & Evolutionary Processes, and the Dynamic Earth – Surface Processes and Natural Hazards.
Available for students taking their DPhil at St Cross College, beginning Michaelmas 2019, the Graduate Scholarship funds tuition fees for home and EU applicants throughout the whole study, given that students effectively complete their Transfer of Status. Additionally, the college will provide an annual maintenance grant for home students, to the value of £14,999 per year, in line with the RCUK doctoral stipend. Moreover, successful scholars will receive priority for accommodation within the College for their first year; the accommodation will be charged at the standard rate.
Candidates who will enter the position of DPhil in 2019-2020 can apply for the Graduate Scholarship Doctoral Training Program in Environmental Research through the University of Oxford's application form. For this particular program, applicants should list St Cross College as their top choice. Note that all applications should be completed and sent by January 18th, 2019.
Note that the College will automatically consider applicants who list St Cross College as their first choice, as well as those who apply ahead of the deadline. Successful applicants will be judged on their academic merit and the DTP will take place at St Cross; there will be no opportunity to change Colleges.
To learn more and apply, click here.
---
Subscribe to our mailing list
In order to receive the latest updates of study and scholarship opportunities worldwide.
---
---