Institution: Open Society Foundations
Country: Hungary
City (Metropolitan Area): Budapest
Applicant Eligible Countries: Hungary
Type of Opportunity: Grants
Study Levels: Non Degree
Subjects: Art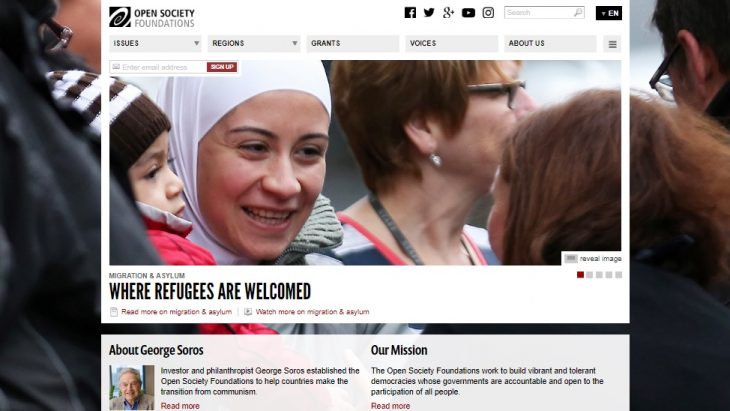 The Open Society Foundation offers support to Hungary through the New Community Programs. Founded in 1984, the Open Society Foundation has invested over $400 million to efforts aimed at improving the lives of Hungarians. These grants help support free school breakfasts, the fight against corruption, scholarship funds, and school improvement projects.
The foundation invites proposals for the amount of 30 million HUF. These proposals may address any of the following topics:
Budapest, a Living Space
Theatre and Debate
Music and Debate
Tradition and Innovation: The Memory of the "Place"
Storytelling Festival
The most successful applications will be those from organizations who are funded from multiple sources. They will have a demonstrated success in implementing similar programs within the past two years. The proposal must relate to the cultural scene in Budapest.
Applicants should submit a proposal of no more than three pages, in A4 format. This should be a maximum of 1,600 words and describe the project, method of delivery, and a justification of the program's relevance. It should also denote the expected impact of the program.
Applicants should also include an application form, deed of foundation of the applying organization, a 2016 annual report, and a 2017 budget of the organization that is applying. Other information may be requested.
Applications must be written in Hungarian and submitted to kultura2017@opensocietyfoundations.org. Applicants will receive an emailed confirmation upon receipt of the application.
Roughly 250 million HUF is funded to help improve social issues as well as develop art and cultural projects. This program has expanded through the center in Budapest and is built on the concept of an open society. This society should be built around the diversity of ideas and need for social participation.
The main goal of the Open Society Foundation is to culturally support artists and culture. Free cultural activities are integral for a democratic society as they introduce new ideas and allow patrons to reflect on traditions and history.
The deadline for all applications is October 6, 2017. Questions may be directed to the Open Society Foundation at kultura2017@opensocietyfoundations.org.
To learn more and apply, click here.
---
Subscribe to our mailing list
In order to receive the latest updates of study and scholarship opportunities worldwide.
---
---