Institution: Niehaus Center for Globalization and Governance
Country: United States
City (Metropolitan Area): New York
Applicant Eligible Countries: Worldwide
Type of Opportunity: Fellowships
Study Levels: PhD
Application Deadline: November 30, 2018
Funding: Princeton University benefits, a taxable moving allowance, and a research fund in the amount of $5,000.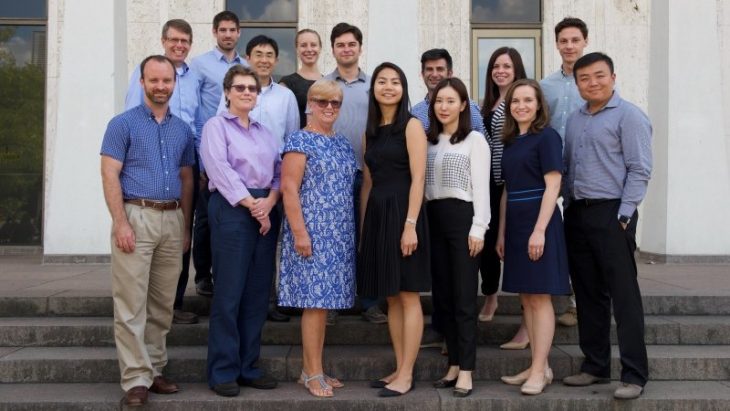 The Niehaus Center for Globalization and Governance at Princeton University invites applications to eight positions for the 2019-2020 academic year Visiting Fellowship Program. This award is designed to encourage elementary research in the areas of international and comparative political economy, globalization, and international organization and global governance.
Individuals who are interested in researching topics such as the causes and consequences of globalization, monetary and regulatory policies, the domestic and international politics of human development, or the sources of international cooperation at hate global and regional level are encouraged to apply. Candidates who wish to study the political economy of foreign trade and the political economy of security issues, as well as the politics of international law and human rights policies, are also invited to apply. Their research will have particular relevance.
Scholars may be from anywhere in the world but should have backgrounds in political science, modern history, law, business, anthropology, economics, sociology, or related disciplines. Candidates should expect to be in residence for the entire fellowship, which will last from September 2019 until July 2020.
For full consideration, all applications should be submitted by Friday, November 30, 2018. The window will stay open if the posting is not filled at this time. Interested candidates should complete the online application form via the Princeton website.
To apply, applicants will be required to submit a cover letter detailing the candidate's scholarly career, as well as a current curriculum vitae with publications. A 2,000 word description of the proposed research project, a writing sample, and contact information for three references should also be supplied. If the applicant currently holds a position at another academic institution, a confidential statement indicating salary and the home institution's' policy regarding sabbatical pay should also be supplied.
Selected candidates will be notified in February 2019. Candidates will be awarded a rank and salary depending on their starting qualifications. All successful candidates will receive Princeton University benefits, a taxable moving allowance, and a research fund in the amount of $5,000. For answers to questions or for more general information, candidates should contact Patricia Trinity at ptrinity@princeton.edu.
To learn more and apply, click here.
---
Subscribe to our mailing list
In order to receive the latest updates of study and scholarship opportunities worldwide.
---
---