Institution: National Library of Australia
Country: Australia
City (Metropolitan Area): Canberra
Applicant Eligible Countries: Worldwide
Type of Opportunity: Fellowships
Duration: 3 months residency at the National Library
Application Deadline: April 30, 2018
Funding: For 12 weeks, Honorarium of AUD $1,000 per week, accommodation capped at AUD $700 per week, travel support capped at AUD $2,500.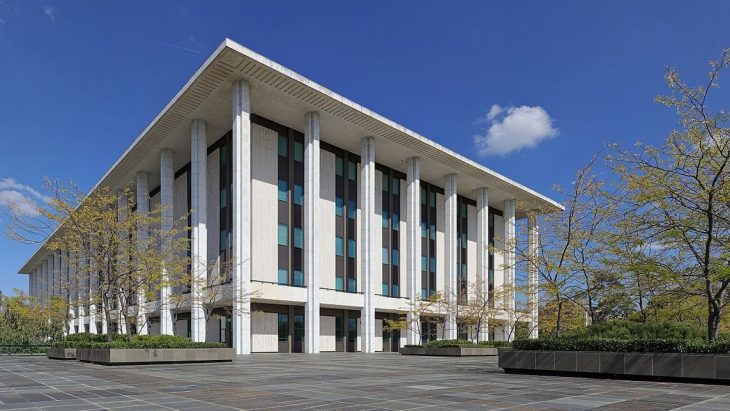 The National Library of Australia invites qualified candidates to apply to its 2018 Fellowship programs.
Recipients of these fellowships will be invited to partake in a three-month residency at the National Library. They will engage in a substantial research project through the use of the Library's collections and resources. Fellows will receive an award of $1,000 AUD per week for twelve weeks, along with accommodation support in the amount of $700 AUD per week for twelve weeks. Candidates may also receive travel support for airfare to Canberra. Fellows who are interested in extending the period of their research may do so, but will not be eligible for additional financial support.
In addition to the stipends and support listed above, fellows will also receive exclusive access to staff and collections resources. They will also receive copies of select collections materials. Fellows are considered part of the Library's staff and will receive notable networking opportunities after the program has ended as well.
Successful applicants will demonstrate innovative and creative thinking abilities, especially when applied to research and unique research concepts. They will also have a record of professional proven research and demonstrate the need to make use of the Library's collections. Applicants should outline their research and explain the relevance of the collections in pursuit of their goals.
Interested candidates may apply online. Research should be focused on creating publications in regards to Australian or international collections. This research does not have to lead to immediate outcomes, but research progress should be demonstrated through the duration of the program. It should enhance the knowledge of a specific collection and encompass public access or other outcomes. Specific topics of research include public policy, international relations, strategic relations, social research, industry, the environment, the economy, or resources.
Applicants who are involved in all areas of these topics may apply, whether they are academics, independent scholars, policy makers, or other stakeholders. Applicants should indicate the area of their proposed research and identify specific collections relevant to the field. Research teams may not apply, nor may previous recipients of fellowships. In addition to an online application and proposal, candidates should submit a CV and list of referees. All applications must be received no later than April 30, 2018. More information may be received by emailing fellowships@nla.gov.au.
To learn more and apply, click here.
---
Subscribe to our mailing list
In order to receive the latest updates of study and scholarship opportunities worldwide.
---
---