Institution: National Geographic Society
Applicant Eligible Countries: Worldwide
Type of Opportunity: Grants
Study Levels: Research
Funding: Early Career Grant: up to $10,000, Standard Grant: up to $50,000.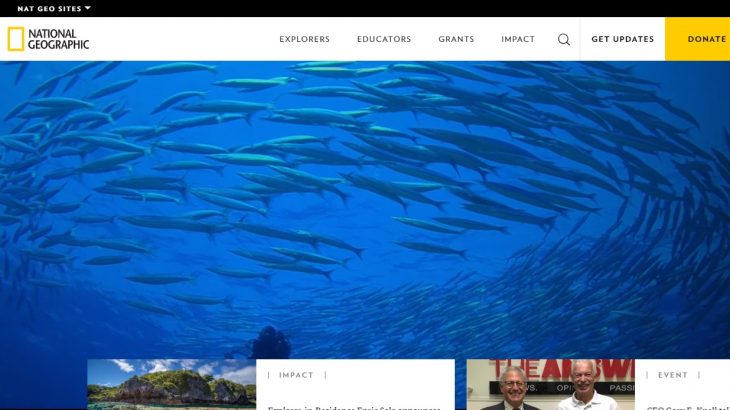 National Geographic invites talented young explores to apply for one of their exciting grant programs. The society awards grants for education, research, technology, storytelling, and conservation through its Committee for Research and Exploration.
Applicants from any country may apply, and those from outside of the United States are especially encouraged to do so. If you are planning on working outside of your home country, you should include a local member on your team to help troubleshoot in a foreign country. Projects should be innovative, of broad interest, and unique. Proposals may not consist solely of laboratory or collections work.
Awards will be granted based on overall merit and interest in the project. Proposals must fall into one out of three specific lens. The Human Journey lens focusses on the study of humans, who we are, and what our future will be like on this planet. Wildlife and Wild Places includes projects on any living organisms (besides humans) and the impact of evolutionary and ecological processes, including extinction. Our Changing Planet includes projects on the dynamic ecosystems of the earth, from the oceans to the forests and other resources that are currently threatened.
Two types of grants are available. The Early Career Grant is designed to provide less experienced individuals the opportunity to lead a project. They do not have to have an advanced degree and can receive up to $10,000 (but usually only around $5,000).
Standard Grants are designed for recipients of PhDs, and these candidates will usually have more experience in the field. These are funded up to $50,000 (but usually around $30,000).
Applications must be received and will be reviewed by the following dates:
● Standard Grant:
○ October 3, 2017 deadline, with awards announced by January 31, 2018
○ January 3, 2018 deadline with awards announced by April 30, 2018
● Early Career Grant
○ September 24, 2017 deadline, with awards announced by November 30, 2017
○ November 29, 2017 with awards announced by February 28, 2018
For more information and details on how to apply, applicants should email cre@ngs.org.
To learn more and apply, click here.
---
Subscribe to our mailing list
In order to receive the latest updates of study and scholarship opportunities worldwide.
---
---