Institution: edX, Massachusetts Institute of Technology (MIT)
Country: United States
Applicant Eligible Countries: Worldwide
Type of Opportunity: Online Courses
Study Levels: Certificate Program
Subjects: Entrepreneurship
Start Date: September 18, 2017
Duration: 6 weeks
Effort: 1-3 hours per week
Price: FREE. Add Certificate for $69.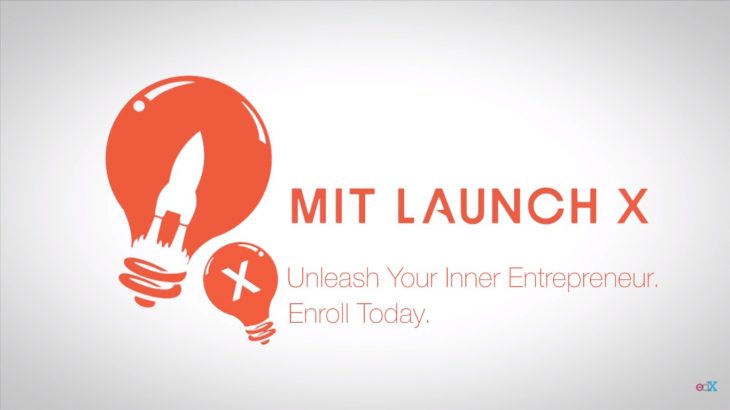 edX, in partnership with the Massachusetts Institute of Technology (MIT), offers a unique program to blossoming entrepreneurs. MIT Launch is an introductory course that allows growing businessmen and women to learn the necessary business skills and startup mindset in order to begin a successful entrepreneurial career.
This introductory, self-paced course starts on September 18, 2017. It lasts around six weeks, with an approximate time commitment of only one to three hours per week. Although the course is free, edX also offers the option for interested students to add a verified certificate for $69. This certificate is instructor-signed and institutionally verified to demonstrate a candidate's ability to successfully enter the job market. It can be added directly to a CV or resume, or posted on LinkedIn.
The course is offered entirely in English. It focuses on the innovation techniques and business skills necessary for aspiring entrepreneurs. Students will learn how to develop new business ideas and conduct effective market research. They will learn entrepreneurial strategy and pitching through a combination of short videos, case studies, and hands-on activities. This will allow motivated students to challenge themselves beyond the computer screen. Students will not only learn the strategies behind entrepreneurship, but also how to get out into the community to make a difference.
Graduates will have the ability to overcome common hurdles in starting a company, as well as how to develop innovative business ideas. They will know how to target the ideal consumer and to utilize a positioning and entrepreneurial strategy to reach that customer base. They will be able to articulate, work towards, and attain influential goals.
No previous experience in business or entrepreneurship is necessary. The class is taught by Laurie Stach, who is the founder and executive director of MIT Launch. For more information, interested students should visit https://www.edx.org/course/becoming-entrepreneur-mitx-launch-x-3#!.
To learn more and apply, click here.
---
Subscribe to our mailing list
In order to receive the latest updates of study and scholarship opportunities worldwide.
---
---