Institution: Michigan State University
Country: United States
City (Metropolitan Area): Lansing -- MI
Applicant Eligible Countries: Worldwide
Type of Opportunity: Degree
Study Levels: Undergraduate
Start Date: September 1, 2018
Academic Year: 2018 - 2019
Application Deadline: May 1, 2018
Price: Tuition and fees: $39,461; Room and board: $10,026; Total for two semesters: $49,487.
Funding: Available. 70% of freshman receive aid.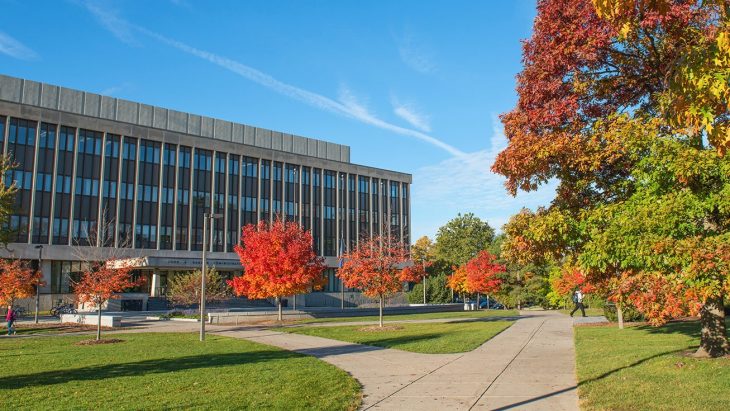 Although Michigan State University hosts a competitive admissions process, the university encourages qualified international students to apply as soon as possible. There are no specific minimum requirements for admission, though a rigorous college preparatory curriculum within a secondary education are recommended.
Each freshman application, regardless of nation of origin, is evaluated based on academic performance in high school, including the overall strength and quality of the school's curriculum. The admissions team will look at recent trends in the applicant's academic performance, and where he or she ranks within his or her class. Also recommended are standardized test results, a statement or resume that indicates leadership, talents, conduct, and diversity of experience, and English language proficiency (if the first language is not English).
Students are encouraged–though not required–to submit ACT or SAT exams. However, this is highly recommended. The university utilizes ACT and SAT scores to make important decisions about course placement as well as consideration for Honors College eligibility. Some students may even be considered for additional scholarships.
Applicants who do not speak English as a first language must submit test results demonstrating adequate proficiency in English. This can be demonstrated through the TOEFL, IELTS, SAT Critical Reading, Advanced Placement English Language, Michigan English Language Assessment Battery, Michigan State University Certificate of English Language Proficiency, Pearson Test of English Academic, ACT, or MSUELT (Michigan State University English Language Test).
Michigan State admits students on a rolling admissions basis. Therefore, they will accept applicants throughout the year. However, students are encouraged to apply early before all spots are reserved for accepted students. November 1 is the priority scholarship deadline, and all admitted students must secure their places in the class before May 1. Applicants should apply online and submit the $65 application fee, along with a personal statement and other supporting documents. Questions may be directed to the admissions office at (517) 355-8332.
To learn more and apply, click here.
---
Subscribe to our mailing list
In order to receive the latest updates of study and scholarship opportunities worldwide.
---
---