Institution: DW Akademie
Country: Germany
Applicant Eligible Countries: Worldwide
Type of Opportunity: Scholarships
Applications Open: March 27, 2018
Application Deadline: April 30, 2018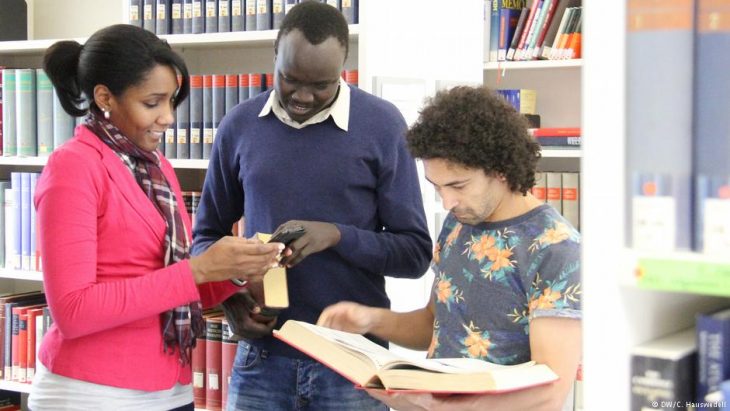 The International Media Studies program at DW Akademie is designed for motivated, intellectual students seeking an interdisciplinary program in media and development, media economics, communication science, and journalism. This program is conducted full-time and lasts four semesters, providing students with a Master's degree that contains a great deal of hands-on experiences, practical insight, research, lectures, and many other activities. Upon graduation, students are well-prepared for careers in communications and media.
The program is conducted in both English and German. Interested students should apply using the online portal only. Requirements include a letter of motivation, signed and dated, as well as an up-to-date curriculum vitae. Students must also supply certificates of their first academic degrees, along with any and all transcripts.
Evidence of one year of professional experience in a media-related field is also required. This experience must have been gained after graduating from undergraduate school. Students seeking full scholarships must have at least two years of experience. Students who completed their first degrees in China, Vietnam, or Mongolia must submit a certificate of APS.
Individuals who do not speak English as a native language should submit evidence of sufficient English language skills, demonstrated through the TOEFL, IELTS, BULATS, or APIEL. Those who do not speak German as a native language must also submit scores of German proficiency, demonstrated through the TestDaF or Goethe Zertifikat. All students should also submit copies of their passports.
Individuals seeking full scholarships must also submit two recent letters of recommendation, one from a university and one from the applicant's current employer. A high school diploma and DAAD application form must also be supplied.
Applications are being accepted until April 30, 2018 for the program beginning in September 2018. Successful applicants and scholarship recipients will be notified in June or July. Questions may be directed to ims(at)dw.com.
To learn more and apply, click here.
---
Subscribe to our mailing list
In order to receive the latest updates of study and scholarship opportunities worldwide.
---
---