Institution: University of Oxford
Country: United Kingdom
City (Metropolitan Area): Oxford
Applicant Eligible Countries: Worldwide
Type of Opportunity: Degree, Scholarships
Study Levels: Graduate
Subjects: Computer Programming, Computer Science, Information and Communications Technology (ICT)
Application Deadline: March 1, 2019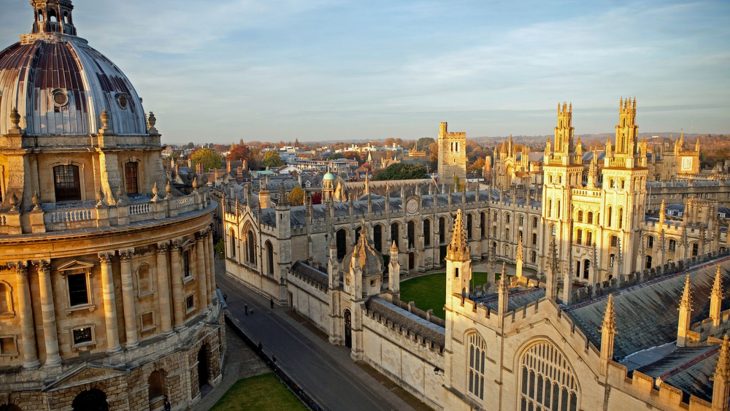 Graduates of undergraduate programs in Computer Science are encouraged to apply for the Master of Science in Computer Science at Oxford University. This program is designed for individuals from this discipline, as well as those from related disciplines, who have some level of training or hands-on experience in programming. It is also applicable for individuals who were previously or are currently employed in a professional related industry.
This full-time program of study teaches a range of advanced topics and methods, as well as foundational subjects, to aid computer science graduates in lifelong career success. Lasting twelve months and extending from October to September, this program is not offered in a part-time format. 51 places are available, with a whopping 519 applications received each year.
Applicants need not be from computer science backgrounds, but can be those who have strong mathematical abilities and have undertaken programming tasks in the past. It is designed for candidates who are interested in finding out more about the ideas and principles behind programming, as experienced programmers in both industrial and commercial settings have expressed a need for trainees who are skilled in the formal methods needed to work with unreliable or faulty software.
Graduates in this program will be able to expand their base knowledge in specialized topics, as well as to develop an improved understanding of the mathematics of computing. They will be able to apply their training to the fundamental techniques of computer science.
Oxford also offers multiple DeepMind Computer Science Scholarships each year. These awards are for students wishing to pursue graduate study in Oxford's Department of Computer Science. They are open to UK residents and students who identify as female, BME, or from households with low socioeconomic status. There is no separate scholarship application process. All application materials such be submitted to the admissions department by one of the three stated deadlines, but to be considered for the scholarship, materials must be received by January.
All materials must be submitted no later than noon on Friday, November 16, 2018, Friday, January 11, 2019, and Friday, March 1, 2019. Questions may be directed to Tim Jones, the Master of Science Course Administrator, at graduate.admissions@cs.ox.
To learn more and apply, click here.
---
Subscribe to our mailing list
In order to receive the latest updates of study and scholarship opportunities worldwide.
---
---