Institution: World Trade Institute
Country: Switzerland
City (Metropolitan Area): Bern
Applicant Eligible Countries: Worldwide
Type of Opportunity: Degree
Study Levels: Graduate
Academic Year: 2018 - 2019
Application Deadline: January 31, 2018
Price: 21,000 Swiss Franc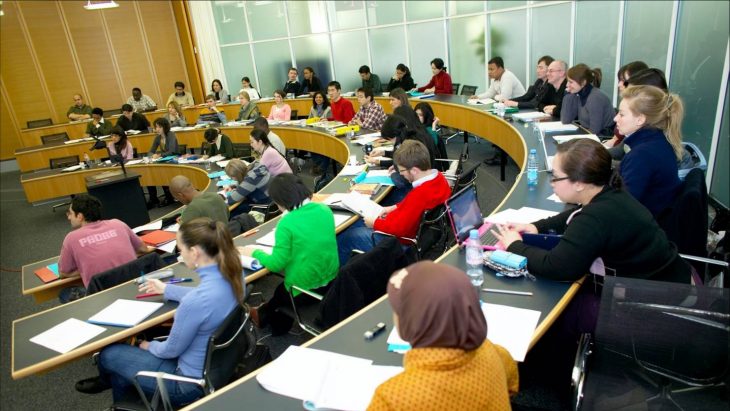 The World Trade Institute at the University of Bern is now accepting applications for the 2018-2019 Master of International Law and Economics. This program is ideal for students with backgrounds in law, economics, or political science.
A minimum of an undergraduate degree is required. While the previously listed majors are ideal, candidates with backgrounds in other fields are also encouraged to apply. Experience in the field of international trade, or a related major, gives a candidate preferential consideration over others in the decision making process.
This program requires regular course attendance between September until June, with the master's thesis researched and written over the summer. It can also be pursued on a part-time basis over three years. The program begins with a foundational semester in which courses are taken in public international law, international economic law, and other basic courses. Then, students progress to more in-depth analysis of relevant topics. Regular course attendance is required from September until the end of June, with the master's thesis being researched and written over the summer. The program can also be taken on a part-time basis within three years.
The program is taught entirely in English, with the necessity of participants to be able to express themselves effectively in and outside of the classroom, deliver weekly writing assignments, and read up to two hundred pages a week. Students may be asked to submit English proficiency test scores, with minimum TOEFL ibT scores of 100 or above, or TOEFL paper scores of 600 or above. Native English speakers to not need to submit test scores if their degree was completed at an institution in the USA, Canada, the UK, Australia, or New Zealand, as long as the degree was awarded no more than five years ago.
Regardless of the language requirement, all students must submit a two-page essay in English. The university also requires tuition for one year of study, which is 21,000 Swiss francs for both full and part-time studies. Scholarships are available upon request. This tuition payment covers all course fees, master's thesis supervision, extracurricular activities, and several trips to Geneva. Other travel costs, lodging, health insurance, or expenses are not covered by this payment. There is no separate application fee.
All applications must be received no later than January 31, 2018. Completed applications may be sent by mail or email to World Trade Institute, University of Bern, Hallerstrasse 6, 3012 Bern, Switzerland, with the subject line: Admission to the Master of International Law and Economics.
To learn more and apply, click here.
---
Subscribe to our mailing list
In order to receive the latest updates of study and scholarship opportunities worldwide.
---
---