Institution: Mälardalen University
Country: Sweden
City (Metropolitan Area): Västerås
Applicant Eligible Countries: Worldwide
Type of Opportunity: Scholarships
Study Levels: Graduate
Eligibility: Not open for EU/EEA/Switzerland and 12 countries of Sweden's long-term development cooperation: Bangladesh, Bolivia, Burkina Faso, Cambodia, Ethiopia, Kenya, Mali, Mozambique, Rwanda, Tanzania, Uganda and Zambia.
Application Deadline: February 1, 2018
Regular Applications Decision Notifications: April 10, 2018
Funding: Tuition fees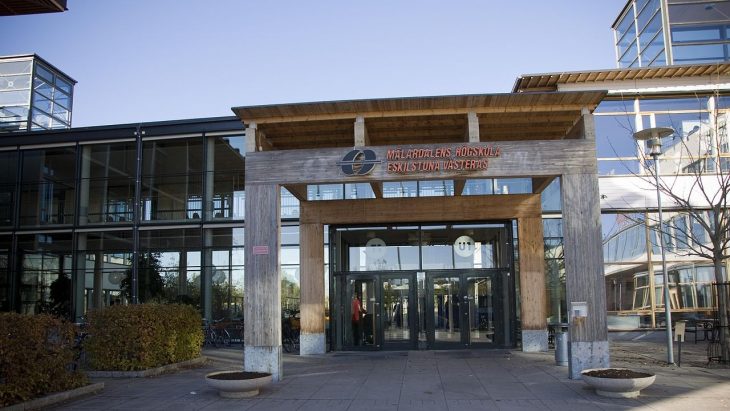 Mälardalen University in Västerås, Sweden invites Master's program candidates to consider applying for their full scholarship awards. These scholarships are now available for the academic year of 2018-2019. They cover 100% of all tuition and fees, so long as the recipient completes 22.5 credits per semester, or 45 credits a year.
Scholarship applicants must be applying to Mälardalen University as their first choice for a graduate program. All supporting documentation must have been submitted within the required deadlines. All materials must be received by February 2018, with the online application itself submitted no later than January 2018. The application fee must also have been paid.
When applying, students should list their first choice program and course for full time study. If admitted, the student must delete all other alternatives. If a student is required to pay the application fee, admission is conditional until this has been paid.
The scholarship is designed for qualified students from countries outside of the European Union. The scholarship is not open for students from the twelve countries with which Sweden has long-term development cooperation, including Bangladesh, Bolivia, Burkina Faso, Cambodia, Ethiopia, Kenya, Mali, Mozambique, Rwanda, Tanzania, Uganda and Zambia. Students must be from countries whose citizenship would ordinarily require them to pay tuition and fees at Mälardalen.
The award does not cover living expenses. Students will be responsible for these costs. In addition, if a scholarship recipient's status changes from being a fee-paying student to a non-paying student, then the scholarship will be revoked.
Notification of scholarship recipients will occur in April 2018. Very few scholarships will be awarded, as the process is highly selective. Recipients must report for introduction week in August 2018 (a specific date will be announced at a later time). Applications can be obtained and submitted at www.universityadmissions.se.
To learn more and apply, click here.
---
Subscribe to our mailing list
In order to receive the latest updates of study and scholarship opportunities worldwide.
---
---