Institution: Leiden University
Country: Netherlands
City (Metropolitan Area): Leiden
Applicant Eligible Countries: Worldwide
Type of Opportunity: Degree
Study Levels: Undergraduate
Academic Year: 2018 - 2019
Application Deadline: April 1, 2018
Price: Tuition fees for nationals of EEA countries, Suriname and Switzerland: €2,185, for all other: €10,500 - €17,0200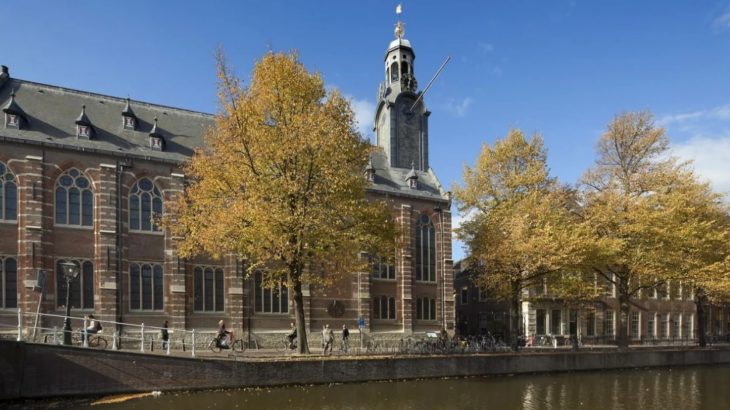 Leiden University invites qualified international students to apply for its exceptional undergraduate programs. Some diplomas guarantee direct admission to Bachelor's programs at Leiden. However, international diplomas do not meet this qualification. In addition, some programs at Leiden have limited enrollment quotas, including Biomedical Sciences, Clinical Technology, Criminology, Medicine, and Tax Law. As a result, students interested in these programs should apply as soon as possible.
To be admitted to any program, students must be proficient in Dutch or English. Holders of an International Baccalaureate diploma with Dutch B Higher, Dutch A1, or Dutch A2 do not need to take proficiency exams. To demonstrate English proficiency, students should submit scores on the IELTS, TOEFL, or Cambridge English exam.
To apply, each student should first apply for an individual program of study in Studielink. These applications open October 1. Then, if a student is not automatically admitted to a program, they should complete an admissions application via Leiden University's online admission portal. An application fee must be paid as well. Additional materials, such as transcripts with appropriate translations if necessary, along with letters of recommendation, may be submitted once the initial application has been submitted and received.
If admitted, students should prepare for their move to Leiden as soon as possible. Students should visit the New Student pages on the student website and request a student card at the Student Affairs Front Office. Students should also obtain LU-cards and sign up for an introduction program. Housing may be obtained via the university website.
Places are typically offered as early as April 15 and as late as August 31. The following table indicates the deadlines:
Bachelor's programmes
Deadline
Colloquium doctum admission procedure
15 October
Bachelor's programmes with limited quota
15 January
Bachelor's programmes for candidates who need a visa, residence permit or accommodation via Leiden University Housing Office
1 April
Bachelor's programmes with a compulsory matching module (Bio-Farmaceutische Wetenschappen, International Relations and Organisations, Natuurkunde, Psychology, Security Studies en Sterrenkunde. )
1 May (the early bird deadline is 15 January)
Bachelor's programmes for candidates who don't need accommodation via Leiden University Housing Office and who are not applying for a programme with a limited quota or compulsory matching
15 June
Leiden University College The Hague
1 January (early bird deadline)
1 April (regular deadline)
Application questions may be directed to the Student Affairs office at +31 (0)71 527 8011.
To learn more and apply, click here.
---
Subscribe to our mailing list
In order to receive the latest updates of study and scholarship opportunities worldwide.
---
---