Institution: The John W. Kluge Center at the Library of Congress
Country: United States
City (Metropolitan Area): Washington -- DC
Applicant Eligible Countries: Worldwide
Type of Opportunity: Fellowships
Subjects: Humanities, Social Sciences
Application Deadline: July 15, 2020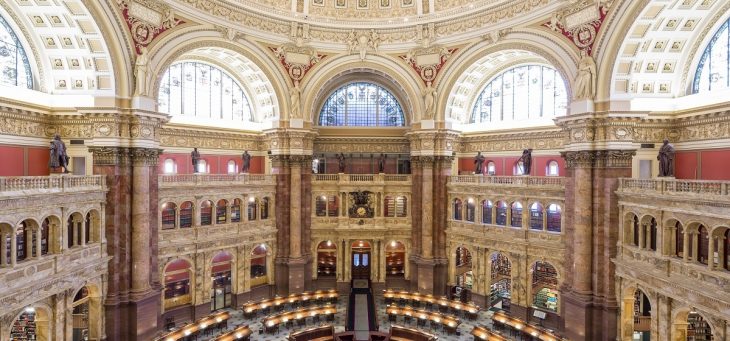 Each year, the John W. Kluge Center invites talented scholars to conduct original research at the Kluge Center with the utilization of the Library of Congress collections. The scholarships were created in 2000 and are sponsored by an endowment of $60 million from John W. Kluge. The Center provides scholars with access to the Library's extensive resources, staff, and intellectual community.
Any candidates with a background in the humanities or social sciences may apply to use the Library's large and varied collections. Candidates with interdisciplinary, cross cultural, or multilingual interests are particularly encouraged to apply. Selected researchers will be granted access to the world's largest law library, as well as several collections of books and periodicals. The institute also includes a diverse collection of manuscripts, music, photographs, and more.
To apply, interested candidates should submit a completed application form in English, as well as supplemental materials. These materials include a curriculum vitae of no more than two pages, as well as a statement of proposed research. Applicants should also submit a single paragraph abstract and a detailed explanation of why the Library of Congress is the ideal venue for research. A bibliography of works and three references should also be supplied.
Applicants may be from any research area in the humanities or social sciences, as well as professional fields like architecture or law. Candidates who have received a terminal advanced degree within the past seven years in the humanities, social sciences, or related professional fields are preferred, but individuals without continuous academic careers may also be considered.
All applications must be submitted by July 15. Selected applicants will receive a monthly stipend of $5,000 per month for four to eleven months. Questions can be directed to the John W. Kluge Center at scholarly@loc.gov.
To learn more and apply, click here.
---
Subscribe to our mailing list
In order to receive the latest updates of study and scholarship opportunities worldwide.
---
---